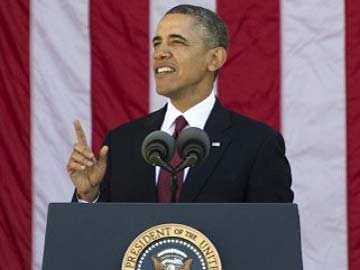 Washington:
US President Barack Obama did not offer to nudge India towards negotiations on the Kashmir issue in 2009 in lieu of Pakistan ending support to terror groups like LeT and Taliban, a former White House official has said.
Pakistan's former Ambassador to the US Husain Haqqani had recently claimed in his book that Obama had secretly offered Pakistan that he would nudge India towards negotiations on Kashmir in exchange for Islamabad ending its support to terrorist groups.
"It has been a consistent policy of the Obama Administration to encourage India and Pakistan to resolve all their issues bilaterally," said former White House official Anish Goel, reacting to Haqqani's claims, and added that this is the message US has conveyed to both Pakistan and India.
"It appears that Ambassador Haqqani is reading too much into the letter from President Obama to (Pakistan) President (Asif Ali) Zardari in November 2009," Goel, who served as senior director for South Asia in the National Security Council in Obama's first term, told PTI.
In his book, 'Magnificent Delusions', Haqqani wrote that then US National Security Advisor James Jones travelled to Islamabad to hand deliver a letter written by Obama to Zardari.
Dated November 11, 2009, Obama's letter offered Pakistan to become America's "long-term strategic", Haqqani claimed.
Goel, who was then handling India-related issues in particular and South Asia in general, differs with Haqqani's interpretation of the letter.
"The language was carefully crafted to reiterate long-standing US policy that while the United States would not insert itself into bilateral issues in South Asia, it strongly encouraged both sides to come together and resolve their differences on their own," Goel said.
"To imply that the letter offered anything more than that, particularly as a quid pro quo to Pakistan, is a misreading of the intent and purpose of the letter," said the former White House official.
"This has not been our policy," sources familiar with the letter said, adding that Kashmir was not mentioned in the said letter and there has been no indication of any US mediation between India and Pakistan.