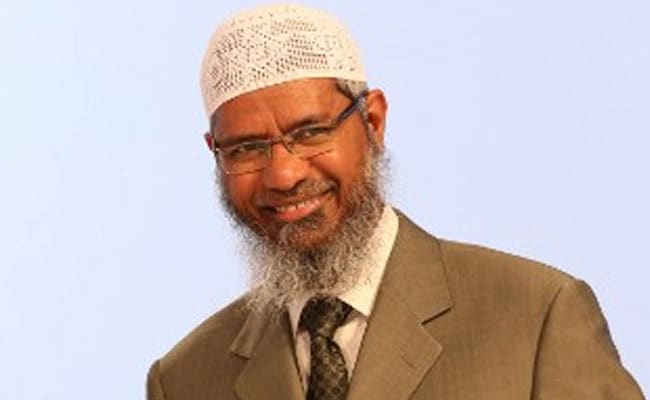 Highlights
2 of 7 terrorists who killed 22 in Dhaka cafe reportedly inspired by him
Zakir Naik is a Mumbai-based doctor and an Islamic televangelist
Zakir Naik is banned in Canada, UK and Malaysia for his hate speeches
DHAKA, Bangladesh:
Bangladesh has asked India to examine the speeches of controversial Mumbai-based preacher Zakir Naik after reports that two of the seven terrorists who hacked to death 20 people at a Dhaka cafe last week were inspired by him.
"Already there are certain complaints from the Maulanas of Bangladesh that his (Naik) teachings are not in line with the Quranic teachings and Hadith," information minister Hasanul Haq Inu said on Wednesday.
"How much Naik's teachings influenced the terrorists, that is to be investigated. We are investigating the whole matter," he said.
Mr Inu said New Delhi has been requested to examine Naik's sermons. "I also request the Indian government and information minister that they also examine the context of Dr Naik's teachings," he added.
One of the Dhaka attackers, suspected to be Rohan Imtiaz - the son of a politician of Bangladesh's ruling Awami League - ran a propaganda on Facebook last year quoting 50-year-old Naik, a doctor and an Islamic televangelist, Bangladeshi newspaper 'Daily Star' reported.
When the report first emerged, the Indian government said: "We don't ban individuals, we ban organisations."
Naik, who heads the Islamic Research Foundation, is banned in the UK and Canada for his hate speeches. He is among 16 banned Islamic scholars in Malaysia.
He is said to be popular in Bangladesh for his sermons on Peace TV, beamed across the sub-continent, even in China, with a 100 million viewership. He is known for outrageous beliefs like homosexuals should be sentenced to death.
He also questioned once whether Osama bin Laden was a terrorist.
Seven terrorists attacked Dhaka's popular Holey Artisan cafe last Friday, killing 22 people, including two policemen. Three of the attackers are believed to be from elite schools and colleges.