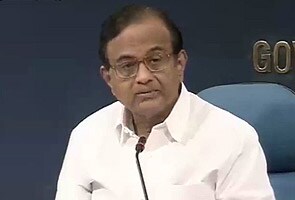 New Delhi:
A day after the Allahabad High Court gave its judgement in the Ayodhya title suit, saying Hindus and Muslims are joint title holders, Home Minister P Chidambaram said the government is pleased and satisfied with the response to the Ayodhya verdict. He said the law and order situation is very peaceful across the country and that status quo will be maintained in Ayodhya for now.
(Read: Ayodhya verdict- Three-way division of land)
"Response to Ayodhya verdict has been dignified," said Chidambaram.
To a question whether the judgement dilutes the case relating to the demolition of Babri Masjid, the Home Minister said this judgement has nothing to do with the act that took place December 6, 1992.
"The demolition of Babri Masjid remains a criminal act and therefore yesterday's judgement in no way interferes with that case," he added.
The Home Minister said he expects appeals to be filed in the Supreme Court in the next few days, weeks. The government, he said, is not apprehensive about politics over Ayodhya verdict.
(Read: PM appeals for peace after verdict)

"The UP government is maintaining law and order with help of central forces. If the UP govt's view is vice versa, then so be it, as long as there is law and order in the state," said Chidambaram.
The three-judge bench - comprising Justice S U Khan, Justice Sudhir Agarwal and Justice D V Sharma - ruled in a majority judgment 2:1, that there be a three-way division of the disputed land - one-third for the Sunni Waqf Board, one-third for the Nirmohi Akhara and one-third to the party for 'Ram Lalla'.
The court dismissed two major claims to the land - one filed in 1989 on behalf Ram Lalla, or the infant Lord Ram, and the second by the Sunni Waqf Board filed in 1961.
The Sunni Waqf Board has said it does not agree with today's judgment and will appeal in the Supreme Court against it.
(Read: Sunni Waqf Board to appeal in Supreme Court)
The chairman of the Sri Ram Janmbhoomi Trust, Nritya Gopal Das, too said they would challenge the decision to provide one-third of the disputed land to the Sunni Waqf Board in the Supreme Court.