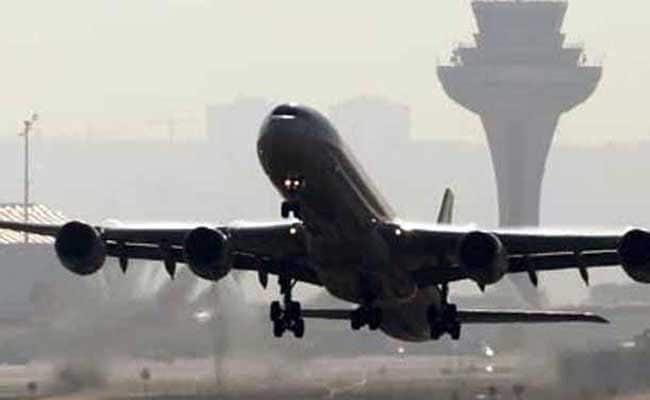 New Delhi:
Aviation watchdog Directorate General of Civil Aviation has come out with a set of norms for flight duty time and rest hours of cabin crew members, fixing a maximum duty period of up to 22 hours in long-haul flights.
The new norms, which came after a directive from the Delhi High Court, have said that in case of unforeseen operational circumstances, the flight time can be extended to a maximum of one-and-a-half hours and the duty period to four hours.
The senior cabin crew in consultation with all the cabin crew members will convey their willingness to the 'pilot in command' for operating the flight. Only one extra landing may be carried out in the event of a diversion to complete the flight.
The stipulations would come into force from November 1 this year.
The unforeseen operational circumstances would include an "unplanned event, such as unforeseen weather, natural calamity, medical emergency, national requirement for relief and rescue operations (mission oriented), equipment malfunction, runway closure, passenger and aircraft recovery, etc. that is beyond the control of the operator," the norms spelt out.
They make it cleat that an airline shall not require a cabin crew member to perform duties on a flight if it is known or suspected that the cabin crew member is fatigued to the extent that the safety of flight may be adversely affected.
The fresh norms followed a plea by an NGO and some cabin crew members who had challenged in the High Court the existing 2016 rules on the ground that it did not take into account the fatigue faced by them due to their duty hours and the time they get for rest.
It mandate the airlines to keep records of 18 months of the duties performed and the rest periods provided so as to facilitate inspection by the airline's authorised personnel and audit by DGCA officers. The records may be made available to cabin crew on request.
The norms specifies that an airline shall ensure that the minimum weekly rest of continuous 36 hours including two local night is provided so that there shall never be more than 168 hours between the end of one weekly rest period and the start of the next.
The operator shall also provide weekly rest at home base.
Period of transportation to and from an airport shall neither be counted towards duty time nor rest period.
For continuous flight time beyond 11 hours, the airline shall ensure that a senior cabin crew is always on duty during the in-flight rest of the other senior cabin crew.
The norms also prescribes that cabin crew shall not undertake any flight duty between periods embracing 12 AM and 5 AM local time for two consecutive nights except once within a period of 168 hours/7 consecutive days.