VIENNA:
Highlights
Crucial meet of nuclear trading group NSG in Vienna today
US says India must be admitted, China says not ok
If India is allowed, Pakistan must be too, says China
China is leading the opposition to India joining the main club of countries
that control access to sensitive nuclear technology, diplomats said on Thursday as the group met in Vienna to discuss India's membership bid, filed in May.
The 48-nation Nuclear Suppliers Group (NSG) trades in advanced nuclear material and technology while restricting the sale of items that can be used to make nuclear arms.
After meeting with Prime Minister Narendra Modi at the White House on Thursday, President Barack Obama pledged
America's backing for India to be given a seat in the NSG
.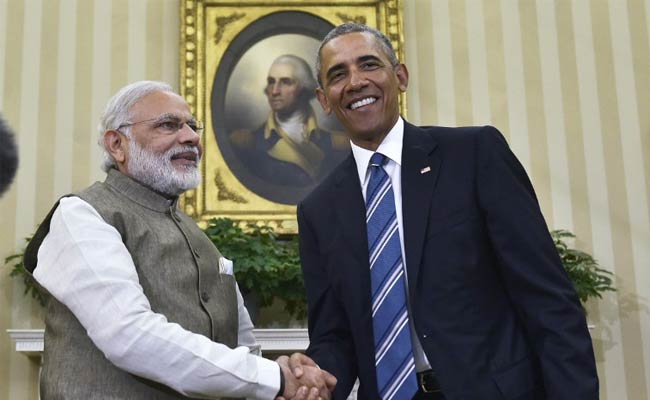 But China is reiterating that if India is allowed to join, so must Pakistan, which is Beijing's close ally.
"China, if anything, is hardening (its position)," said an unnamed diplomat to news agency Reuters.
Sartaj Aziz, who functions as Pakistan's Foreign Minister, has been phoning NSG members like Russia and South Korea, advocating a "
non-discriminatory approach
" that would not distinguish between Delhi and Islamabad.
That would be unacceptable to many members, given Pakistan's track record -the father of its nuclear weapons programme sold nuclear secrets to countries including North Korea and Iran.
A decision on India is not expected before an NSG plenary meeting in Seoul on June 20, but diplomats say Washington has been pressuring hold-outs, and today's closed-door meeting in Vienna was a chance to see how strong opposition is.
US Secretary of State John Kerry has written to members asking them "not to block consensus on Indian admission to the NSG" according to a letter quoted by news agency Reuters.
Other than China, countries opposing Indian membership include New Zealand, Ireland, Turkey, South Africa and Austria, diplomats said.
India already enjoys most of the benefits of membership under a 2008 exemption to NSG rules granted to support its nuclear cooperation deal with Washington, even though India has developed atomic weapons and never signed the nuclear Non-Proliferation Treaty (NPT), the main global arms control pact.
Most of the hold-outs oppose the idea of admitting a non-NPT state such as India and argue that if it is to be admitted, it should be under criteria that apply equally to all states rather than under a "tailor-made" solution for India on account of its strengthened relationship with the US.
Get Breaking news, live coverage, and Latest News from India and around the world on NDTV.com. Catch all the Live TV action on NDTV 24x7 and NDTV India. Like us on Facebook or follow us on Twitter and Instagram for latest news and live news updates.