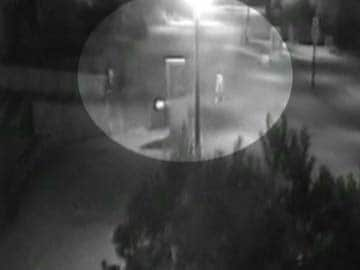 Melbourne:
The condition of 20-year-old Indian student, who was brutally attacked on December 29, remains critical but was responding to medicine well, according to his brother.
Manrajwinder Singh from Reservoir was standing with his other two friends near the footpath east of Princess Bridge when they were approached by eight men of African appearance and a woman at about 4.15am (local time) on Sunday.
The trio was attacked by the gang who fled away with their mobile phones, according to a police statement.
Mr Singh, a student of accounting course in Cambridge college in Melbourne, remains in the Intensive Care Unit (ICU) at the Alfred hospital after being operated once for serious head injury.
The victim's brother Yadwinder Singh said his brother was still in induced coma but was responding well to medicines.
"He is not out of danger but he is responding well to the medicines," he said.
Yadwinder praised the hospital staff and the prompt work of Victoria police in nabbing the culprits.
"The hospital is giving the best medical treatment to my brother and I am satisfied with the way Victorian police has responded to this incident," he said.
"However, right now our main concern is the recovery of our brother," Yadwinder said.
While the investigations were still on, Victoria Police has already arrested three attackers.
A 17-year-old Sydenham boy was charged with intentionally causing serious injury, robbery and theft and has been remanded in custody to appear at a children's court today.
Earlier, a 16 year-old St Albans boy was charged with serious assault and remanded in custody.
The third arrest in the case, a 15-year-old Ascot Vale boy has been released and is expected to be charged on summons.
Officials at the Indian consulate in Melbourne are also in regular touch with the victim's family.
"We are in regular touch with the Singh's family and have extended all the support we can offer" Nirmal Chowdhry at the Indian Consulate in Melbourne, who visited the victim at the hospital, said.
The Indian consulate is helping out the family to speed up the visa process of Mr Singh's parents who are currently in India.
Yesterday a group of Indian community members including Councillor and former Darebin mayor Tim Singh, and Australian Labour Party member Manoj kumar visited the victim's family to show their support and express sympathy.
Mr Kumar said "safety is a biggest concern in nearby CBD area especially for students who work late night for their expenses and this is one of the example of safety failure."