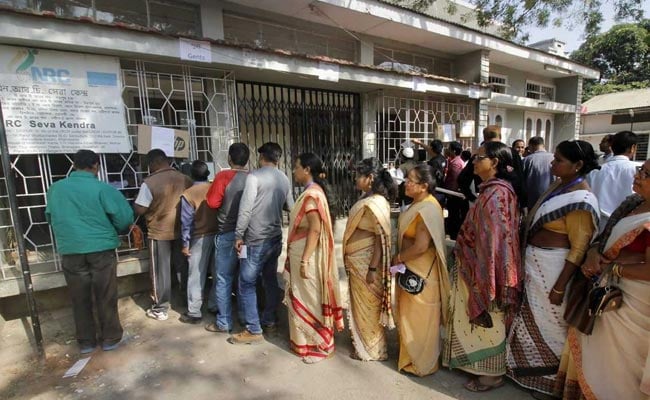 Guwahati:
The process of filing claims and objections to the draft citizens' register in Assam began today to decide the fate of 40 lakh people whose names were left out of it.
The draft National Register of Citizens (NRC) was published on July 30 and included the names of 2.9 crore people out of the total applications of 3.29 crore.
The claims-and-objections process will continue till November 23 and forms will be available across 2,500 'seva kendras', where people can file their appeal in their respective areas, an NRC official said.
People can file corrections to their names that are in the draft and also raise objections against suspected foreigners, the official said.
Political parties and several organisations have set up centres to assist people to file claims.
The authorities had included the names of applicants in the draft list on the basis of 15 documents. Recently, NRC state coordinator Prateek Hajela had submitted to the Supreme Court that five documents should not be considered for the final list. They include the NRC of 1951, pre-1971 voters' lists, citizenship certificate, refugee registration certificate and ration cards.
The apex court, which is directly monitoring the NRC update, will pronounce its order on Hajela's plea on October 23. The five documents will not be considered till then and the applicants will have to submit any of the remaining 10 documents mentioned in List-A.
The claims-and-objections process were earlier scheduled to be filed in August, but the Supreme Court had reprimanded the NRC coordinator and the registrar general of India for announcing the dates without the standard-operating procedures being approved.