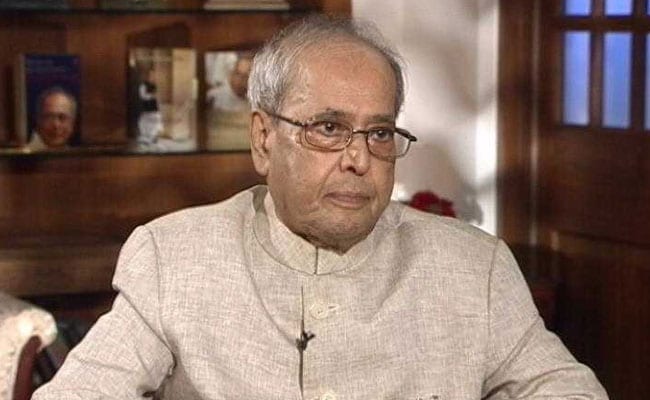 Highlights
Pranab Mukherjee will address a camp for RSS cadre training
Mr Mukherjee accepting the invite is significant, says RSS
RSS chief Mohan Bhagwat likely to address hundreds of RSS workers
New Delhi:
No comment, the Congress said today on one of its most senior leaders, former president Pranab Mukherjee, accepting an invite to be chief guest at an RSS or Rashtriya Swayamsevak Sangh event. Mr Mukherjee, a lifelong Congressman, has agreed to address on June 7 a camp for RSS cadre training to be volunteers or
pracharaks
. The camp has been organised at the RSS headquarters in Maharashtra's Nagpur.
"Ask Pranab Mukherjee. The only comment we have is no comment," said Congress spokesperson Tom Vadakkan. "All we can say is there is a lot of difference between ours and their ideology."
The RSS is the ideological mentor of the ruling BJP. Congress president Rahul Gandhi routinely
accuses the organisation
of trying to divide the country on religious lines and trying to run the government by remote control.
That the veteran Congressman, 82, had accepted the invite to the event is a good start, said union minister Nitin Gadkari of the BJP. "Pranab Mukherjee's acceptance of the invitation is a good start. Political untouchability is not good," Mr Gadkari said.
Congress leaders have reason to bristle.
"Pranab-da has often called the RSS anti-national, unpatriotic, immoral, dubious, fraud and vicious... Am sure the RSS must know how Pranab-da feels about it. And it has called such a person," said Congress leader Sandeep Dikshit. He added: "This means the RSS accepts whatever Pranab Mukherjee has said about them."
RSS chief Mohan Bhagwat is also expected to address hundreds of RSS workers from across the country at the same event. During his years as president, Mr Mukherjee invited Mohan Bhagwat to the Rashtrapati Bhavan despite their ideological differences.
Mr Mukherjee
was the top troubleshooter
of the Congress and a minister in almost every Congress government from the time Indira Gandhi was prime minister.
RSS mouthpiece
Organiser
said this is not the first time a prominent person from outside the Sangh is visiting the Sangh Shiksha Vargs (training camp). "In 1934, Mahatma Gandhi had attended a Sangh Shibir at Wardha and held discussions with the first Sarsanghchalak (chief) of RSS, Dr KB Hedgewar on the future of Bharat," said an article, listing several other personalities.