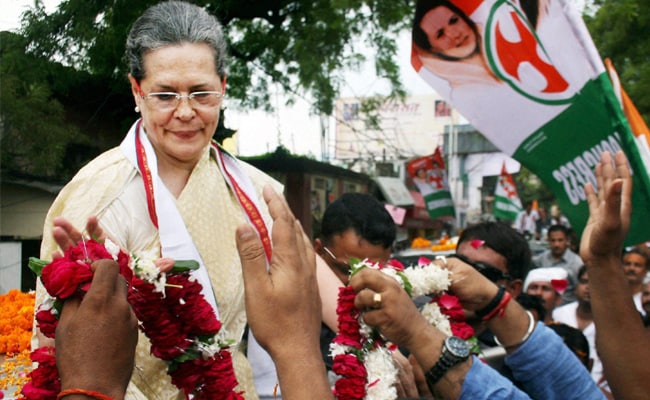 New Delhi:
When results from five states including Uttar Pradesh are counted
on Saturday, Congress President Sonia Gandhi will not be in the country. She is abroad for medical tests and treatment, said sources in her party, without divulging more information.
Mrs Gandhi, 70, left the country on Tuesday and is expected to return on the 22nd, subject to her doctors' advice. In 2011, she was allegedly operated on in the US, but her party refused to provide details of her condition, saying only that she was being treated in America. In August last year, she fell ill during a road show in Prime Minister Narendra Modi's constituency of Varanasi, and was then hospitalized in Delhi, after which her attendance in parliament has been irregular.
Before flying out, she spoke to senior Congress leaders informing them of her plans; she stated that her son Rahul Gandhi, the Congress Vice President, will take decisions on her behalf.
Mr Gandhi, 46, is expected to chair an informal meeting tomorrow with Congress lawmakers tomorrow on their strategy for the parliament session that began today and runs till April 12.
If the Congress fails to check its trend of electoral defeats on Saturday, Mr Gandhi's leadership will be questioned afresh- he led the campaign for his party in Uttar Pradesh, where the Congress signed up as the junior partner of Chief Minister Akhilesh Yadav - and there could be the now periodic calls for his sister Priyanka Gandhi Vadra to take a bigger role in reviving the party which has been vastly attenuated in the last few years.