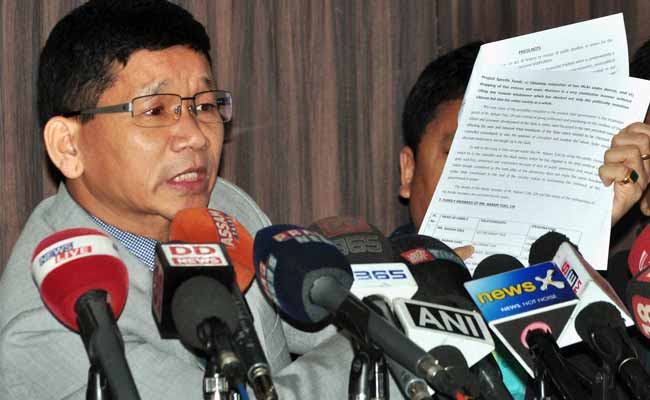 Itanagar:
Perturbed over reports that some organizations are trying to create division among the people living along the inter-state border with Assam, Arunachal Pradesh Chief Minister Kalikho Pul today said his government would take strong action against such divisive forces and appealed to the people to maintain peace.
"It is unfortunate to see some organizations with vested interest are trying to disrupt the age old relationship of the people of both the states by misguiding the general people and trying to create unwanted situation along the inter-state border," Mr Pul said in a statement.
The government would come down heavily on such divisive forces acting through social and regional media, he said.
The chief minister further added that the government was conducting an inquiry into the matter and those found responsible would be punished under law.
Stating that the people of Assam and Arunachal have a strong bond of human relationship and cultural affinity nourished for centuries, he appealed to the people of the two states not to allow the bond to be shaken by divisive forces and maintain peace and harmony.