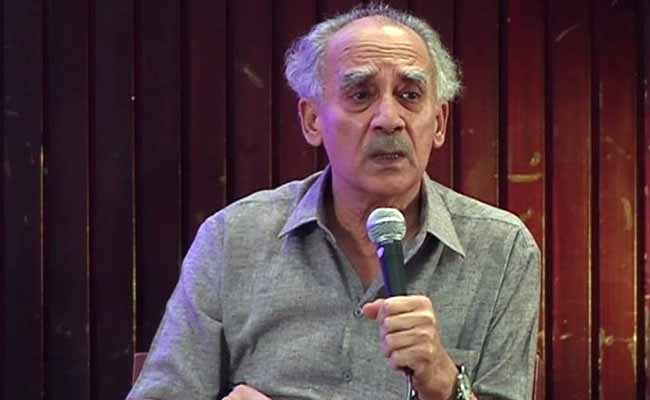 New Delhi:
Arun Shourie, who had launched a scathing attack on the Modi government yesterday, is no longer a party member, the BJP clarified today. The party countered the criticism of its one-time influential leader who was also a minister in the Atal Bihari Vajpayee government.
BJP general secretary Arun Singh said Mr Shourie's membership ceased after he did not renew it during the recent membership drive.
All members have to renew their membership after every six years and Mr Shourie did not do so this time round, he said. "Arun Shourie is no more a BJP member. He did not renew his membership," he said.
At a press conference in the party headquarters, Union Minister Venkaiah Naidu rejected Mr Shourie's attack on the government, saying "his views are shared neither by the party nor by the public".
Mr Shourie, a former union minister and once a strong supporter of Narendra Modi during the Lok Sabha election campaign last year, had said the Centre believes that managing economy means "managing the headlines" and that people had started recalling the days of former Prime Minister Manmohan Singh.
"The way to charaterise policies of the government is - Congress scaled plus a cow," he had said.
Dismissing the charge, Mr Naidu said there has been "no scam, no scandal and not even one mistake" under the government and BJP had been winning elections across the country.
"We are a democracy, he (Shourie) has his opinion, but the country's opinion is different," Mr Naidu said, adding the people were supporting the Prime Minister in all parts of the country.