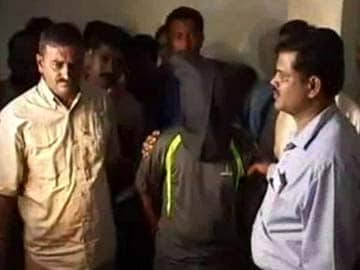 Bangalore:
The search for the alleged rapist of a six-year-old first grader in an elite school of Bangalore has led the police to a skating instructor who stashed videos of schoolchildren being raped on his laptop.
Mustafa or Munna, 30, had been training children at the Vibgyor High School since 2011. The police say they are investigating whether he abused other children in this school and the one where he worked previously.
('Scared To Send Daughter To School': In Bangalore, Protests Over 6-Year-Old's Alleged Rape
)
He is married and has a three-year-old daughter.
In his laptop and mobile, the police found explicit pornographic material. "The laptop had videos of schoolchildren being raped downloaded from Internet. This shows his state of mind," said Police Commissioner Raghavendra Auradkar. The police are also looking for a second accused.(
Read: After Six-Year-Old's Alleged Rape, Questions on Bangalore School's Role
)
After a horrifying wake-up call, schools in Bangalore are making big changes in their security system.
This morning, students at the prestigious Bishop Cotton Girls School were informed about a new pass system for their pick up by guardians or school buses. (
Schools Not Responsible For Child's Safety: Bangalore Parents Asked To Sign Bizarre Form
)
"We are also tightening our background checks for staff," said Princess Franklyn, the school's principal. She addressed the assembly today to discuss new measures.
The city's police have also decided to have Deputy Commissioners of Police going to every school to talk about background checks.
The six-year-old first grade student was allegedly raped on July 2. (
Bangalore School Rape: 'It Happened to My Daughter Too'
)
The child was reportedly sent out of class for "misbehaving" and asked to stay in an empty room used for storing gym equipment. She was allegedly assaulted there.
Her mother found out about the assault seven days later, when a private nursing home hinted that the child could have been raped. (
Read: Amid Anger Over 6-Year-Old's Alleged Rape in School, High Level Meet In Karnataka
)
The first arrest in the case follows days of protest and online campaigns by furious parents.
Hundreds of parents in the IT hub have taken to the streets and social media demanding tough action, not just against the alleged attackers but also against the school for not protecting the child. (
Bangalore Takes Anti-Rape Fight Online After Six-Year-Old's Ordeal in School
)
A crowd of activists from the BJP's student wing ABVP protested outside the school this morning, waving party flags.