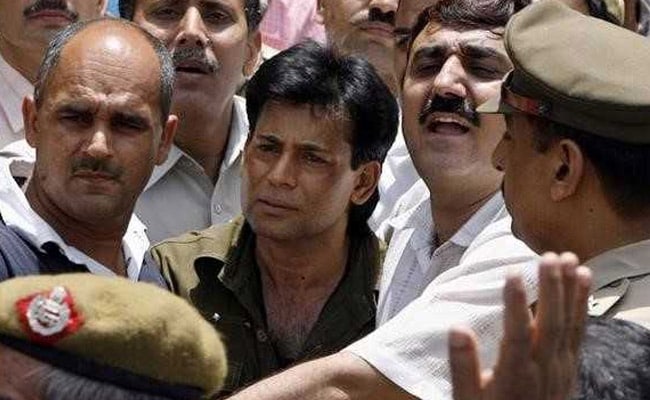 New Delhi:
A Delhi court would hear on June 2 the arguments on quantum of punishment to gangster Abu Salem, who has been held guilty of demanding Rs five crore as protection money from a Delhi-based businessman in 2002.
Additional Sessions Judge Tarun Sehrawat, who was scheduled to hear arguments from the prosecution and the defence, adjourned the matter after Salem could not be produced in the court from judicial custody.
The court had on May 26 convicted Salem in the case.
It, however, acquitted the other accused -- Chanchal Mehta, Majid Khan, Pawan Kumar Mittal and Mohammad Ashraf -- citing lack of evidence against them.
One of the accused, Sajjan Kumar Soni, had died during the trial.
In the extortion case lodged in Delhi, it was alleged that Salem had demanded Rs five crore as protection money from businessman Ashok Gupta, a resident of Greater Kailash in south Delhi, in 2002.
He faces a maximum punishment of seven years in jail.
Advocate M S Khan, appearing for Salem, had denied the allegations levelled against his client and contended that the trial in the case violated the order by which the gangster was extradited from Portugal to India.
Salem, who was extradited from Portugal in November 2005, is facing various other cases, including those related to the 1993 Mumbai blasts. He is currently lodged in Taloja prison in Navi Mumbai.
(This story has not been edited by NDTV staff and is auto-generated from a syndicated feed.)