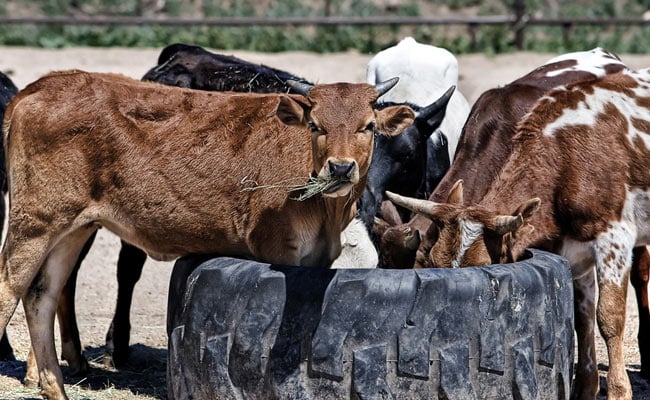 New Delhi:
A government body's appeal that people should hug a cow on Valentine's Day has been withdrawn amid a flood of memes on social media.
In the appeal on Wednesday, the Animal Welfare Board of India backed up its advice on hugging a cow on Valentine's Day with examples like it would bring "emotional richness" and increase "individual and collective happiness".
The Animal Welfare Board comes under the Animal Husbandry Ministry, headed by the BJP's Parshottam Rupala.
"As directed by the competent authority and Ministry of Fisheries, Animal Husbandry and Dairying, the appeal issued by the Animal Welfare Board of India for celebration of Cow Hug Day on February 14 stands withdrawn," the board's secretary SK Dutta said in a statement.
Couples in India celebrating Valentine's Day, which the 'moral police' call a bad western import, face hostility every year, say rights activists.
Cases of couples getting thrashed by groups of men are common on Valentine's Day in India, especially in rural regions.
The Animal Welfare Board in its appeal to celebrate "Cow Hug Day" had said Vedic traditions are almost on the "verge of extinction" due to the "progress of West culture" and that the "dazzle of western civilisation has made our physical culture and heritage almost forgotten".