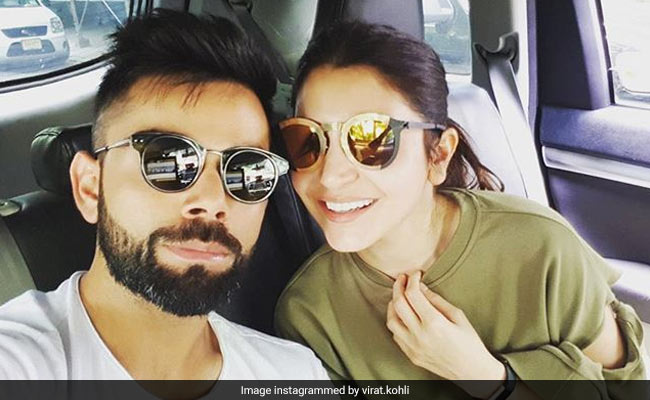 Highlights
Anushka Sharma, Virat Kohli were served a legal notice by Arhan Singh
Anushka Sharma scolded Mr Singh on video for littering on a Mumbai road
The video, uploaded by Virat Kohli on social media, had gone viral
Mumbai:
Bollywood superstar Anushka Sharma and her cricketer husband Virat Kohli have been served legal notice by
the man whom the actor schooled for littering
on a road in Mumbai, reported news agency ANI.
The man, Arhan Singh, sent the couple a legal notice on Saturday for
shaming him on social media
last week.
Arhan tossed a plastic wrapper out on the road
from his car's window in Mumbai. In an SUV next to him, Anushka Sharma rolled down her window, and then gave him a piece of her mind. A video of the incident was uploaded on social media by Virat Kohli, which went viral.
"Hi. My legal advisors have sent a notice to Mr Virat Kohli and Mrs Anushka Sharma Kohli. As the ball is in their court, no comments now. As in all fairness I should await their response," Arhan was quoted as saying by ANI.
The video, which had millions of views, received mixed reactions on the internet with many accusing the Anushka Sharma of being "rude", "impolite" and "arrogant" in her tone. Many people also came in support of them, with union minister
Kiren Rijiju saying civic sense is social ethics
.
Saw these people throwing garbage on the road & pulled them up rightfully. Travelling in a luxury car and brains gone for a toss. These people will keep our country clean? Yeah right! If you see something wrong happening like this, do the same & spread awareness. @AnushkaSharmapic.twitter.com/p8flrmcnba

— Virat Kohli (@imVkohli) June 16, 2018
Later, Arhan in a Facebook post hit back
at the celebrity couple and said, "The garbage that mistakenly went out of the window of my 'luxury car' was way less than the garbage that came out from your mouth, from your 'luxury car's window, or the trashy mind of Virat Kohli to shoot and post this online... for whatever gains. Now that's some serious trash."
Last night, Congress leader Sanjay Jha also jumped into controversy saying, "Celebrities don't need to promote themselves when supposedly attempting a good thing. How much publicity do you want, guys?"
The NH-10 actor became the face of a campaign to clean the country as part of the Prime Minister Narendra Modi's ambitious Clean India Mission, which kickstarted in 2014.