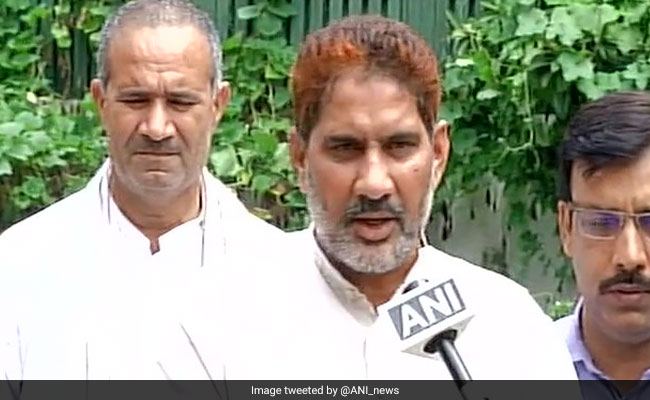 Chandigarh:
The family of Haryana's top BJP leader Subhash Barala
-- whose son is facing allegations of attempt to
kidnap 29-year-old Varnika Kundu
-- is facing embarrassment on another front. Mr Barala's relative Vikram Barala, has been accused of kidnapping a minor girl from a Haryana village. Today the Punjab and Haryana court said it would hear the case against him at the end of this month. Vikram Barala, 25, also has a case of assault against him.
Vikram Barala, his cousin Kuldeep Barala, and their friends had allegedly kidnapped the 16-year-old girl from Badhai Khera village in Fatehabad on May 7. The minor was rescued by the police after the locals had blocked the Hisar-Chandigarh highway, demanding action.
Though the First Information Report mentions kidnapping, the men are out on bail. The police explain this by saying in her statement before the local magistrate, the girl had made no mention of the kidnapping. A similar claim has been made in the instance of Ms Kundu.
The lawyer of the minor girl says the accused had threatened and browbeaten her into keeping silent about the kidnapping. The family has demanded that she be allowed to give a fresh statement. In response to their plea, the court said it will hear the case on August 31. The court also asked the Haryana police to present a status report in the matter.
Ms Kundu's family -- which had spoken of the complications in the case due to the political links of the accused -- has also said she can give a fresh statement if necessary.
Vikas Barala, a law student, and his friend Ashish Kumar had allegedly tailgated the car of Ms Kundu in the early hours Saturday. One of them had even got off the car, banged on her window and attempted to open the door. They were caught by the police, who had arrived in response Ms Kundu's desperate SOS.
But the police have so far charged the two only with stalking and drink driving, claiming Ms Kundu had not mentioned kidnapping in her statement. But they said they were open to adding charges and are taking a legal opinion on the matter.
The state BJP has denied that the police have watered down the case against Vikas Barala.