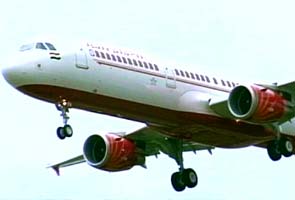 New Delhi:
A second Air India pilot has been found to have got his flying licence by allegedly submitting forged marksheets and was grounded. This takes the total number of pilots caught for using fraudulent means to procure a licence to five.
The state-owned airline has de-rostered the pilot, identified as Arjun Giare, pending inquiry for allegedly submitting a forged Class X certificate to show that he met the minimum age limit to become a pilot. The airline earlier suspended Captain J K Verma on similar charges. He is under arrest.
"Arjun Giare has been taken off duty pending enquiry. He is not flying now," a senior official of the national carrier said on Wednesday.
After the arrest of IndiGo pilot Captain Parminder Kaur Gulati on charges of producing fake marksheet last week, the Director General of Civil Aviation (DGCA) setup an inquiry to examine documents submitted by about 1,700 pilots to get licences in the past one year. It discovered that Captain Swaran Singh Talwar (MDLR) and Captain Meenakshi Singhal (IndiGo), besides Air India's Verma, had submitted forged result cards.
All these four cases are now being investigated by the police, which has so far arrested Gulati and Verma. Police said Talwar and Singhal are "absconding".
Sources said that in November 2000, Giare's licence was cancelled by the US Federal Aviation Administration (FAA) on similar charges. He was also reportedly caught when he appeared for his Instrument Pilot Rating at the Fort Worth Aviation testing centre in the US.
The de-rostering of Giare came after the government ordered investigation into all pilot licences issued in the past and proposed to set up an expert committee to look into the current examination system.
Civil Aviation Minister Vayalar Ravi yesterday informed Parliament that he had asked Directorate General of Civil Aviation to examine all the licences issued in the past. Till date, about 4,500 Airline Transport Pilot Licences (ATPLs) have been issued.
Ravi also proposed to set up an expert committee in the Ministry to examine the current examination system, the need for introducing e-technology and new procedures and processes besides evolving an effective system of cross-verification of documents filed by candidates for various licences in DGCA.