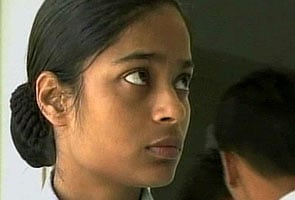 Bhopal:
Anjali Gupta's family says that the former Indian Air Force (IAF) officer fabricated charges of sexual harassment against her seniors on the instructions of her alleged lover, Group Captain Amit Gupta.
Anjali committed suicide at Captain Gupta's house in Bhopal earlier this week because she felt he had been lying about his plans to marry her. Captain Gupta, who is 52, is married. He was arrested yesterday in Bhopal for abetment of suicide.
Captain Gupta has told the police that he was not romantically involved with Ms Gupta.
Anjali, a former Flying Officer with the Air Force, met Captain Gupta when they were both posted in Karnataka ten years ago.
Anjali, who was from Delhi, became the first woman in the Air Force to be court-martialled in December 2005 after she accused three seniors of sexually harassing her. At the time, she held an administrative position in Bangalore. She was dismissed from service in 2006 after her allegations were found to be false. She was also found guilty of indiscipline and embezzlement.
In statements to the police, Ms Gupta's family has said that the sexual harassment complaints were fabricated by Ms Gupta under pressure from Captain Gupta. "Anjali's family members have said in their statement to the police that she had levelled false allegations against the senior IAF officials at the behest of Amit, following which, she faced ignominy of being the first IAF woman official to be court-martialled and ultimately dismissed from the service," Additional Superintendent of Police (ASP) Rajesh Singh Chandel told PTI.
The police officer further said that according to Anjali's family members, her court martial and the subsequent dismissal as well as Amit's 'false' promises of marriage led her to depression and ultimately made her commit suicide.