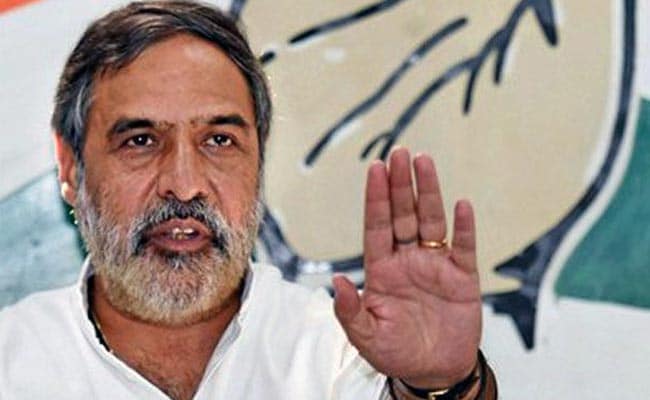 Shillong:
Congress leader Anand Sharma today took a jibe at the BJP vision document for Meghalaya, which promised 2 lakh jobs for the youths and pensions for daily wage labourers, saying they are good in selling dreams.
Mr Sharma's comment came here shortly after Union minister Nirmala Sitharaman had released BJP's vision document for Meghalaya in the state capital.
I was told BJP has released its vision document, it has promise the sun, the moon and the stars, but we have no quarrel they can promise more because they are nationally known now for selling dreams, making false promises and betraying the mandate and people, Mr Sharma told reporters.
Elections to the 60 assembly seats in Meghalaya will be held on February 27.
BJP, which is looking to unseat the Congress which is in power for almost 15 years, is contesting in 47 seats. The Congress is contesting in all seats.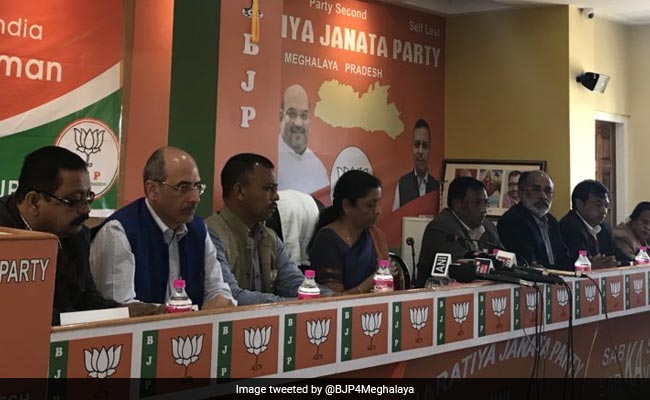 He said Meghalaya has to watch out as the BJP promised 2 lakh jobs in tourism sector whereas the number of unemployed youth as per records available in public domain it is over 1 lakh only.
They will bring unemployed people from other states but that is not going to happen because they have no intention in honoring what they say, the Rajya Sabha Deputy Leader of Opposition said.
Charging the Prime Minister with failing to keep his 2014 poll promise of creating 2 crore jobs in a year, Mr Sharma said, In three and a half year, the youths of India are looking for 7 crore jobs. Jobs have not been created.
He described decisions on demonetization and GST as "reckless" that destroyed jobs.
I charge PM and his government in Delhi for having destroyed jobs and not in thousands but in millions and tens of millions particularly the demonetization where none of four objectives were made - black money, terror funding and counterfeit- and another decision which led to loss of jobs, businesses is the flawed GST implementation," he said.
The former Union Minister also accused the BJP of funding its ally, the National Peoples Party.
These partners (ally NPP) are also generously funded by the BJP and I say it with full sense of responsibility that you can check what their sources of funding are and they are getting ample funding from the BJP, he alleged.