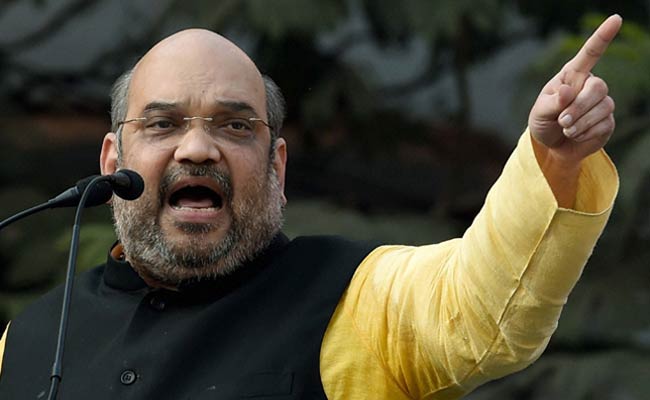 Chennai:
The BJP national president, Amit Shah who is on a visit to Tamil Nadu, addresses a public meeting today.
Here are the highlights:
2014 has been a special year in Indian history. This year government with absolute majority after 30 years.
Also this year BJP secured 19 per cent votes in Tamil Nadu.
Modi government has brought inflation from 7 per cent to 0 per cent in six months.

Petrol diesel price reduced by ten times.
Savings from 500 to 1000 rupees per month for families.
Make in India blue print ready.
Separate ministry formed for skill development.
Ministers take decisions so policy paralysis has ended.
Team India that includes chief ministers has replaced the planning commission.