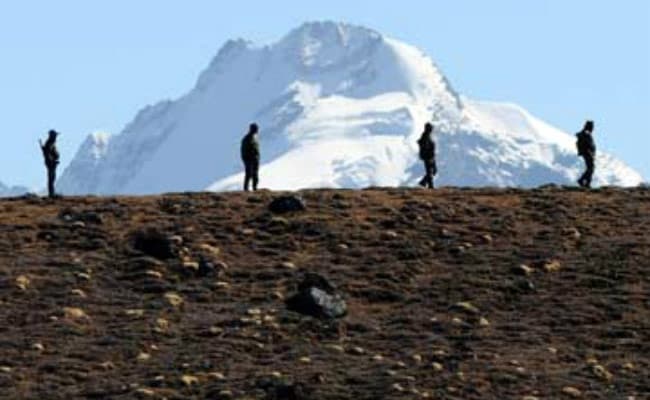 Highlights
Avoid unnecessary travel within India, China tells its citizens in India
The Chinese embassy advisory is valid for a month
Chinese citizens have been asked to pay attention to safety in India
BEIJING:
Amid the continuing stand-off between India and China at the border near Sikkim, the Chinese embassy in Delhi has issued a safety advisory for its citizens asking them to pay attention to their safety and avoid unnecessary travel within the country.
The advisory, issued on Friday, is valid for a month.
This is not a travel advisory but it asks Chinese nationals in India to pay attention to the local security situation. It also asks them to carry personal identification and keep their family, colleagues and friends posted about their movements.
No reasons have been cited for issuing the advisory. There haven't been any reports of Chinese nationals in India being targetted in the country. But such advisories are often used to pile diplomatic pressure.
China and India have been engaged in a standoff in the Dokalam area near the Bhutan trijunction for three weeks after a Chinese army's construction party came to build a road. Doka La is the Indian name for the region which Bhutan recognises as Dokalam, while China claims it as part of its Donglang region.
Since the stand-off began last month,
China has issued a series of warnings
to India asking it withdraw its troops from Doklam, an area in Bhutan near Sikkim that Beijing claims as its own.
This week, the Chinese foreign ministry told reporters that there couldn't be any "meaningful dialogue" between leaders of the two countries till Indian soldiers backed out.
India, on the other hand, wants Chinese troops to leave the Bhutanese territory
to reduce tension in the area.
Prime Minister Narendra Modi and Chinese President Xi Jinping who are in Hamburg, Germany, did greet each other on the sidelines of the G20 Summit and spoke for a few minutes
"on a wide range of issues"
. But there is no word if the standoff was discussed.
Indian experts expect China to try prolonging the impasse in an attempt to drive a wedge between India and Bhutan, which was the only south Asian country
apart from India to skip Chinese President Xi Jinping's signature 'One Belt One Road' Summit.
Beijing had earlier this week said a travel alert to its citizens visiting India would be issued depending on the security situation. "The Chinese government attaches great importance to the safety and lawful rights of Chinese citizens," Chinese Foreign Ministry spokesperson Geng Shuang said.