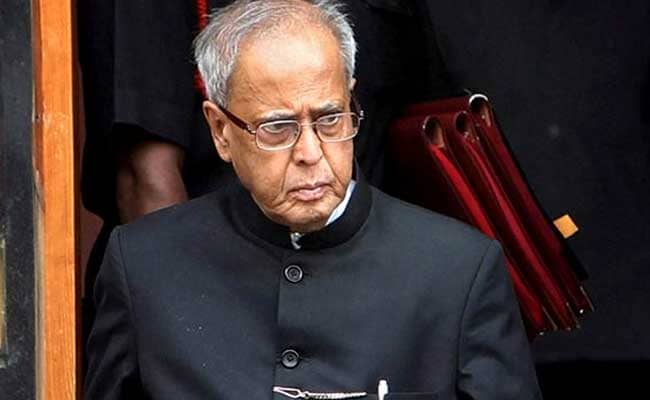 New Delhi:
Amid a raging political row over sedition that has engulfed the Jawaharlal Nehru University (JNU), the prestigious institution has bagged the President's award for excellence in research and innovation.
Tezpur University in Assam has won annual Visitor's award for 'best university'. President Pranab Mukherjee is the Visitor of central universities.
"Tezpur University has won the annual Visitor's award for the best university and Prof Rakesh Bhatnagar as well as the Molecular Parasitology Group of JNU have won the Visitor's awards for 'research' and 'innovation' respectively," a press release issued today by Rashtarapati Bhavan said.
President Mukherjee will present the Visitor's awards for 2016 at a function to be held at Rashtrapati Bhavan on March 14, as part of the 'Festival of Innovations'.
The President had announced institution of these awards at the Vice Chancellors' Conference in 2014 with the aim of promoting healthy competition amongst central universities and motivating them to adopt best practises from across the world.
The Visitor's award for innovation will be given to Professor Rakesh Bhatnagar for development of a genetically engineered vaccine and a therapeutic antibody against anthrax, it said.
The visitor's award for research will be presented to the Molecular Parasitology Group of JNU for its pioneering work in the area of molecular parasitology, especially anti-malaria, leishmaniasis and amoebiasis.
The best university will receive a citation and trophy while winners of Visitor's award for innovation and research will receive a citation and cash award of Rs one lakh.
For selecting the winners, online applications were invited from all central universities for each category. A selection committee headed by Omita Paul, Secretary to the President, secretaries of department of higher education and department of science & technology as well as Chairman, University Grants Commission, Director General of Council of Scientific and Industrial Research, etc as members chose the winners.
The week-long Festival of Innovations is being held at Rashtrapati Bhavan from March 12 to 19. It will commence with the inauguration of an exhibition of grassroots innovations on Saturday by the President.
The festival will witness a number of exhibitions, round-table discussions on different topics related to innovations, group discussions, presentation of an award for Gandhian Young Technological Innovation, a meeting of innovation clubs set up in institutions of higher education, a workshop for children and a hackathon among others.
(This story has not been edited by NDTV staff and is auto-generated from a syndicated feed.)