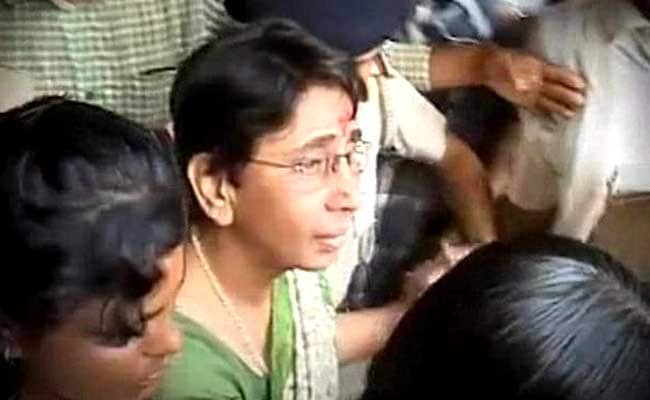 Ahmedabad:
Maya Kodnani
, a former minister in Gujarat, was sentenced in 2012 to 28 years in jail after being found guilty of the worst massacre during the 2002 riots in Gujarat, at Naroda Patiya in which 97 people were killed.
In July 2014, she was granted bail on health grounds and was reportedly given shock therapy for acute depression. Doctors at a government hospital said she had shown suicidal tendencies and did not respond to aggressive medication.
Naroda Patiya is 10 kilometres from the main city of Ahmedabad; nearly 100 Muslims were killed here on February 28, 2002. Ms Kodnani has also been accused of murder in the riots next door in Naroda Gaam, where 11 Muslims were killed.
Ms Kodnani was not a minister at the time of the riots, but from 2007 to 2009, she served as Gujarat's minister for women and child development. Witnesses told the court that she handed out swords to rioters, exhorted them to attack Muslims and at one point fired a pistol.
Ms Kodnani says that BJP president
Amit Shah
- who was an elected lawmaker in Gujarat at the time - and 13 others can prove that at the time of the killings she was at the Gujarat assembly and then at government-run Sola Civil Hospital in Ahmedabad.
She claims she accompanied Mr Shah and others to the hospital to see the bodies of the nearly 60 Hindu activists who had been burnt to death on the Sabarmati Express - the trigger for the three-day bloodshed across the state.
Mr Shah today testified for almost an hour and over 40 questions were put to him. He said he had seen Ms Kodnani both at the assembly and the hospital.
But his deposition doesn't make it clear whether Ms Kodnani went to Naroda Gaam between her assembly and hospital visits. There are witnesses who claim they saw her at Naroda Gaam.
"We saw her between 9.30 am and 10 am at the Gaam and Amit Shah says he had seen her at two places...where did she go in between he doesn't know," says Imtiyaz Qureshi.