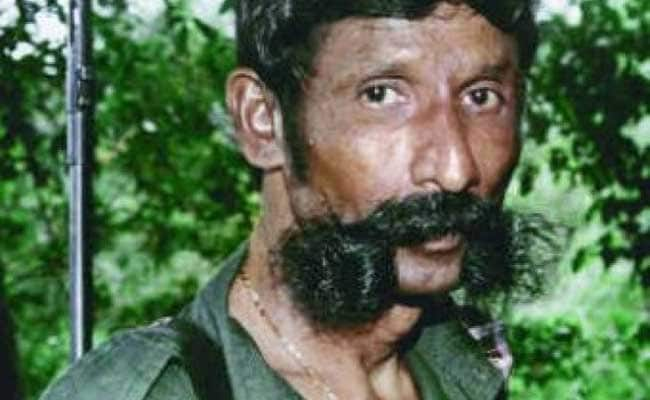 Chennai:
Eighteen years after late Kannada superstar Rajkumar was kidnapped by sandalwood smuggler Veerappan, his nine associates involved in the abduction were acquitted by a Tamil Nadu court today.
A court in Gobichettipalayam in the state also slammed the prosecution for a shoddy job. The judge said the deposition of witnesses did not fully corroborate the prosecution's case.
In the judgment, the court came down hard on the prosecution for many lapses. It pointed out that the prosecution failed to interrogate the actor Rajkumar and his wife Parvathammal; the person who brought an audio recording of Veerappan was not enquired and neither was the tape sent for examination.
The court also said that the police did not search the places of the other accused to establish their links with Veerapaan.
In July 2000, Veerappan, along with his associates, had kidnapped Rajkumar and three others, including the actor's son-in-law, from their farmhouse at Karnataka's Dhodda Gajanur village near Talavadi.
Among those kidnapped, film director Nagappa managed to escape.
The others including Rajkumar were held captive in the Sathyamangalam forest area for 108 days, in the jungles spread across Western Ghats adjoining Thalawady, leading to tension in Tamil Nadu and Karnataka and further straining the ties between the two states.
On a complaint from Rajkumar's wife, a case was registered against Veerappan and his associates under various section of the Indian Penal Code, including conspiracy, and kidnapping, besides for offences under the Arms Act.
The actor and his wife are no more now.
Among the 14 accused in the case, Veerappan and two of his associates including Sethukuli Govindan and Chandre Gowda were killed in "Operation Cocoon" by the Tamil Nadu Special Task Force in October 2004.
Another accused Mallu died and Ramesh is yet to be arrested.
Veerappan had a charter of demands including release of his associates. Veteran journalist Nakeeran Gopal, Tamilar Desiya Iyakkam founder Pazha Nedumaran and a few others played a key role then, by entering the forest as emissaries of the Tamil Nadu government to hold talks with Veerappan.
It is still not clear, if any ransom was paid to secure the release Rajkumar and others.