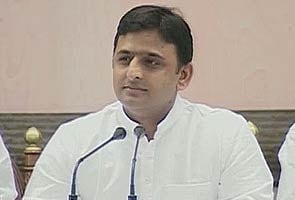 Lucknow:
Lakhs of farmers in Uttar Pradesh who took loans worth Rs 50,000 or more and have returned 10 per cent of the amount got a big surprise today, with Chief Minister Akhilesh Yadav waiving their loans.
The state government said the decision will benefit approximately 7.20 lakh farmers.
But the scheme but comes with a rider. It will apply to only those farmers who took the loan by mortgaging property. Such loans are given only by the Uttar Pradesh Land Development Bank.
"The loan waiver will be worth Rs 1,650 crore. It was one of the promises made by the Samajwadi Party in its election manifesto," Mr Yadav said.
Lakhs of farmers, including those in the backward Bundelkhand region, do not stand to gain from the waiver as they went to nationalised banks, which do not issue loans by mortgaging property.