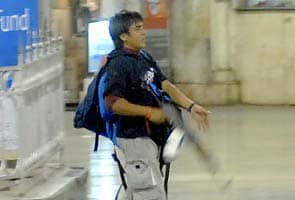 New Delhi:
BJP on Wednesday welcomed the hanging of 26/11 attack convict Ajmal Kasab but emphasised that his handlers across the border in Pakistan should also be brought to justice.
"Better late than never. Kasab's hanging will act as a balm on the wounds of the people of Mumbai but their wounds are still fresh. They will get relief only when Kasab's handler's across the border are brought to justice," BJP spokesperson Shahnawaz Hussain said.
He also demanded that Parliament attack accused Afzal Guru be hanged soon to send across a strong message to the terrorists and instill a sense of fear in them.
BJP also welcomed President Pranab Mukherjee's prompt refusal of Kasab's mercy petition.
BJP Vice President Mukhtar Abbas Naqvi said Kasab's hanging will serve as a warning and a lesson to his bosses across the border.
"The country expects our government to send such strong message and give such punishment to those who have bloodied their hands with the death of hundreds of innocent people," Mr Naqvi said.
This hanging sends a strong message to India's enemies, he added.
Get Breaking news, live coverage, and Latest News from India and around the world on NDTV.com. Catch all the Live TV action on NDTV 24x7 and NDTV India. Like us on Facebook or follow us on Twitter and Instagram for latest news and live news updates.