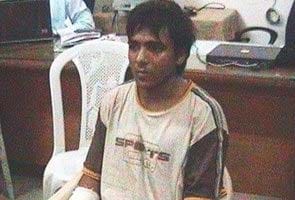 Mumbai/ Pune:
Pakistan-born terrorist
Mohammed Ajmal Kasab
, who was hanged early on Wednesday morning at Yerwada jail in Pune, had no last wish and left no will. He only asked, say sources, that his mother be informed in Pakistan. Government sources said in deference with his wish that his mother be informed, they had tried to contact his family in Pakistan to inform them about his execution. The 25-year-old was the sole surviving gunman from the 2008 Mumbai terror attacks in which 166 people were killed.
"He was asked what his last wish was. He did not say anything," said Maharashtra Home Minister RR Patil, while announcing the execution, which was done swiftly and secretly days after President Pranab Mukherjee rejected his mercy petition on November 5.
In keeping with jail manual processes, Kasab was offered contact with his family and the drawing up of a will, but he refused all of it, Maharashtra government sources said. Union Home Minister Sushil Kumar Shinde said his family and the Pakistan government had been informed through the Indian High Commission about Kasab's execution. No one, however, had claimed the body.
Mr Shinde also said that Islamabad refused to acknowledge the letter sent by India in this regard. "When they did not accept the letter, they were communicated through fax," Mr Shinde told reporters in New Delhi, hours after the hanging of the terrorist. Kasab has been buried inside the same jail where he was hanged.
"The external affairs ministry has informed the Pakistan government about the execution. If someone demands the body, we will give the body. No demand was made for the body," Mr Shinde added.
Pakistan has admitted that the attacks were planned partly on its soil, but denies any official involvement. It charged seven alleged plotters behind the attacks in 2009 but has insisted more evidence is needed to convict them.
Kasab was sentenced to death by a Mumbai trial court in May 2010, 18 months after his capture; he was found guilty of a string of charges, including treason, waging war against India, murder and terrorist acts. He appealed against the death sentence in higher courts, but both the Bombay High Court and the Supreme Court upheld the death sentence. He had finally moved a mercy petition which the President rejected this month.
India has executed just one person in 15 years -- a former security guard Dhananjay Chatterjee was hanged in 2004 for the rape and murder of a 14-year-old girl. Prisoners can often languish for years on death row but there had been a huge clamour for Kasab's execution.
(with inputs from Agencies)