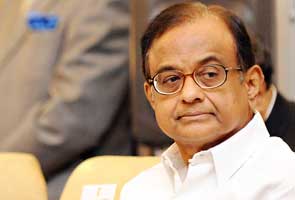 New Delhi:
The BJP today attacked Home Minister P Chidambaram in Parliament, alleging that he gave "clearance that was not appropriate" to the Rs 4,000-crore Aircel-Maxis deal as Finance Minister in 2006. Demanding that the minister resign, they forced adjournment of both Houses.
The main opposition party, joined by MPs of the AIADMK, brandished a front-page report published today in a local newspaper, which challenges the government's claim that Mr Chidambaram did not delay Foreign Investment Promotion Board (FIPB) approval to the sale of telecom Aircel to Malaysia-based Maxis. The report in The Pioneer claims that "while the actual clearance was given on October 3, 2006, the Government on April 28 claimed that FIPB cleared the Maxis acquisition of Aircel on March 7, 2006."
The BJP's Ravi Shankar Prasad said today, "That time finance minister was P Chidambaramji. The clearance which the government gave was not appropriate. The BJP is going to raise the matter in the Parliament very seriously. We want the Govt. to give answers. We think the CBI is not investigating seriously."
"They must give the government a chance to explain and not keep stalling the house," said Law Minister Salman Khurshid.
In a clarification issued today, the Ministry of Finance said, "The Central Government's attention has been drawn to a report in one newspaper containing allegations against a proposal for foreign investment that was considered by the Foreign Investment Promotion Board (FIPB).The report is factually incorrect and totally baseless."
Last week, Janata Party President Subramanian Swamy, who is a political associate of the BJP and who has sought that Mr Chidambaram be investigated for his alleged role in the telecom scam, made new allegations of corruption against the Union Minister's son.
In a three-page letter dated April 24 to the Prime Minister, Mr Swamy said that Mr Chidambaram should be asked to resign as Home Minister and that the CBI should include him and his son, Karti, in its investigation on the Aircel-Maxis deal.
The CBI is already investigating DMK leader Dayanidhi Maran, the then Telecom Minister, in the case for allegedly misusing his office.
Mr Swamy says that Karti benefited from Mr Chidambaram's position as Finance Minister to earn huge profits during the sale of Aircel, which Mr Chidambaram sanctioned in 2006. He says that in 2005, telecom company Aircel was verging on bankruptcy. Its then owner, C Sivasankaran, was approached by Maxis, which wanted to pick up 74% stake in Aircel for nearly Rs 4,000 crores, according to Mr Swamy. This deal needed clearance from the Foreign Investment Promotion Board.
"But this permission - Chidambaram delayed it because he wanted a cut - this is my allegation," said Mr Swamy at a press conference. He alleged that before the deal was sanctioned, a company Ausbridge Holding and Investments Pvt Ltd in which Karti Chidambaram is a 94 per cent equity holder bought shares in the holding company, Advantage Strategic Consultancy Pvt Ltd, of Aircel. When the deal went through, Mr Swamy says, Karti Chidambaram made considerable profits, though he did not specify how much.
Mr Swamy did not produce any documentary evidence to substantiate his allegations, but The Pioneer report published today says it has documents to back its claim.
On April 28, a government press release said Mr Swamy's allegations that FIPB approval was delayed in the deal were totally baseless.
Karti Chidambaram refused to comment on Mr Swamy's allegations, but sources close to him, said, "No company directly or indirectly held by Karti P Chidambaram owns or owned in the past any equity directly or indirectly in Aircel or for that matter in any telecom company." They also pointed out that it was in 2010-11 that Karti's company invested in Advantage.
A day after Mr Swamy made his allegations, a Chennai-based company, partly owned by the Home Minister's son, said it would sue the Janata Party president for defamation.
Mr Swamy responded today by saying, "A company can't sue me ...the allegations are against Karti."