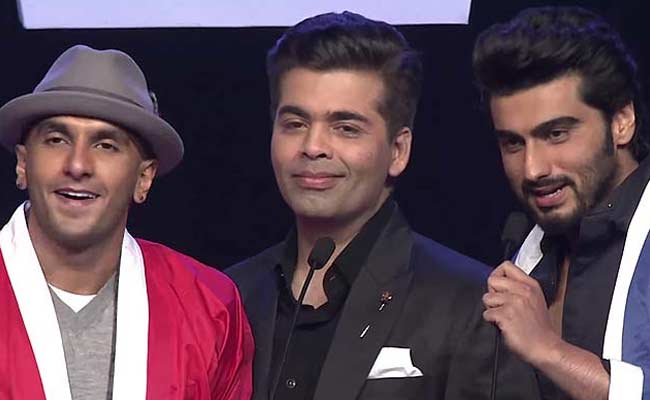 Mumbai:
A court in Mumbai has ordered an FIR or police complaint against the comedy group AIB and several Bollywood personalities including filmmaker Karan Johar for an expletive-laced "roast" of two actors that was uploaded on YouTube.

Cases will also be filed against Ranveer Singh and Arjun Kapoor, who were the main attraction of the show filmed in Mumbai on December 20, and Deepika Padukone and Alia Bhatt, who attended it.

The roast, the first of its kind in India, featured a panel of eight and 'Roastmaster' Karan Johar ragging on Ranveer Singh and Arjun Kapoor and subjecting them to jokes about their on-screen and off-screen lives. 4,000 people attended the show, which went viral online.

After complaints of obscenity, AIB pulled off the show earlier this month.


A local court acted on a petition by social activist Santosh Daundkar, who said a "commercial, vulgar, obscene and pornographic show" featuring several Bollywood stars, was held at a stadium meant for sports events.
The widely debated show has divided even the film fraternity, with some coming out in its support but others, like Aamir Khan, openly critical.
"I felt it was a very violent event. Violence is not only physical, it can be verbal and emotional too. When you insult someone, you perpetuate violence," Mr Khan said. But he clarified that there must be no witch-hunt against those involved in the roast if no law had been broken.