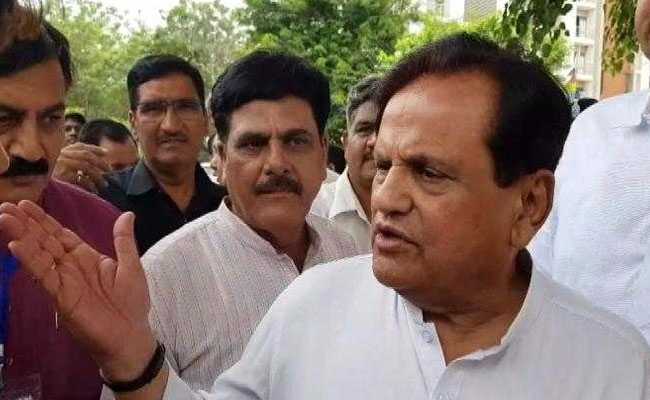 Ahmedabad:
Balwantsinh Rajput, the BJP candidate who lost to Congress leader Ahmed Patel in the Gujarat Rajya Sabha elections earlier this month, has challenged the Election Commission's decision to invalidate the votes of two rebel Congress MLAs who had voted for him. The decision helped Ahmed Patel scrape through; he won exactly the number of votes he needed.
The Gujarat High Court will on Monday hear Mr Rajput's petition demanding that Mr Patel's election be set aside. Mr Rajput has also accused Ahmed Patel of "corrupt practices" for flying out 44 Congress legislators to Bengaluru just ahead of the elections to prevent defections.
Balwantsinh Rajput was a senior leader of the Congress till days before the Rajya Sabha election when he quit the party and hours later joined the BJP. He was fielded by the BJP for the Rajya Sabha election in an attempt to prevent Ahmed Patel from returning to the Upper House of Parliament for a fifth term. The BJP, with its big majority in the Gujarat assembly - the members of which vote in Rajya Sabha elections - was assured of winning two seats and fielded party chief Amit Shah and union minister Smriti Irani for them.
In the run-up to the elections, six Congress MLAs, resigned from the party, reducing its strength in the assembly and putting Ahmed Patel's election in jeopardy. Three, including Mr Rajput, joined the BJP.
In the election, each candidate initially needed 45 votes to win. Counting was held up after the Congress appealed to the election commission to cancel the vote of two of its rebels for showing their ballot papers to people other than the election agent. The Election Commission accepted the Congress' plea that they had violated the election code.
This reduced the assembly strength further and as counting began, each candidate now needed 44 first preference votes to win. Amit Shah got 46 and Smriti Irani got 45, both sailing through. Ahmed Patel got 44 and Balwantsinh Rajput 38. Mr Patel got 43 votes from his party MLAs and one from Gujarat's lone JD-U legislator.