Ahmedabad:
Highlights
"Who'll vote for a losing candidate": Shankersinh Vaghela of Ahmed Patel
Ahmed Patel, Sonia Gandhi's advisor, seeking a 5th Rajya Sabha term
Mr Vaghela is believed to be author of the Congress rebellion in Gujarat
Shankersinh Vaghela, who quit the Congress last month, said today that he hadn't voted for the party's
Ahmed Patel in the Rajya Sabha election
and twisted the knife by commenting: "
Who will vote for a losing candidate,
" he said after casting his vote in Ahmedabad. Ahmed Patel, the political advisor to Congress president Sonia Gandhi, is seeking a fifth Rajya Sabha term but his chances of re-election are bleak, predicted Mr Vaghela. "He doesn't stand a chance, won't even cross 40... Even legislators currently with Congress will not vote for him," said the 77-year-old veteran, who delivered the first blow to the Congress by exiting the party last month.
"When the Congress is not winning,
what was the point in voting for Ahmed Patel?
I haven't voted for Ahmed Patel," he declared.
Ahmed Patel told reporters: "So what? What difference does it make? Just wait for the results."
The Congress has 51 legislators in the Gujarat assembly
, including Mr Vaghela, who remains a legislator after quitting Congress. The Congress has ordered all its legislators to vote for Ahmed Patel, warning that defiance will attract career-altering penalty.
At least six of these 51 are known loyalists of Mr Vaghela, who had been upset for a while that the party had refused to project him as Chief Minister when elections are held in Gujarat later this year.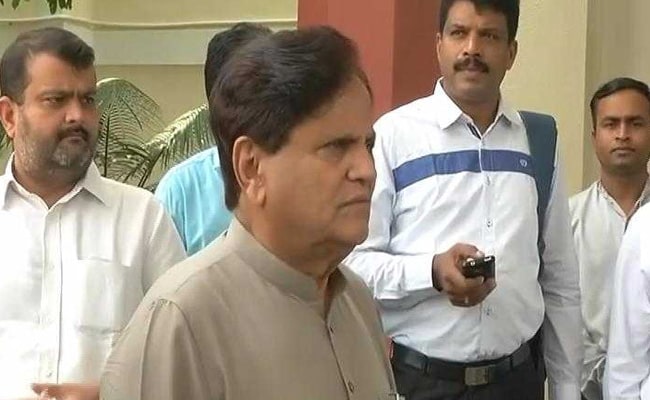 Against all odds, the party had counted on Mr Vaghela's hints that he may still vote for Ahmed Patel, with whom he said he shared a good rapport. "...I have a good relation with Ahmedbhai Patel, I have discussed with Ahmed Patel, so
it is our inner matter between me and Ahmed Patel
," he said cryptically yesterday.
This morning, Congress leader Digvijaya Singh appealed to him in a series of tweets, one of which said: "Don't forget what Congress has done for you. You are a Rajput. Please ensure Ahmed Bhai's victory. He has been our friend and supporter."
But Mr Vaghela, a former BJP stalwart, finally revealed his cards today, after casting his vote.
The Congress had learnt nothing, he said, despite repeated jolts and counsel from its leaders. "The Congress should not have played with the reputation of a Patel," he sneered.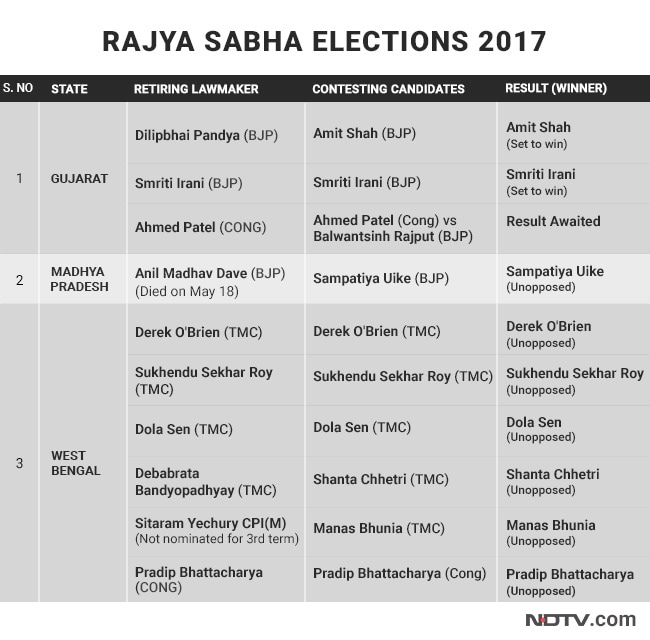 Get Breaking news, live coverage, and Latest News from India and around the world on NDTV.com. Catch all the Live TV action on NDTV 24x7 and NDTV India. Like us on Facebook or follow us on Twitter and Instagram for latest news and live news updates.