In Nagaland, where nine out of ten people are Christian and the church is all-powerful, there is growing concern in some sections about the growing clout of the BJP. On Sunday, special prayers were held in 2,500 churches across the state for wisdom to vote wisely on 27th February is how most put it. But key church leaders are not hesitating to spell it out.
"As a Christian majority state, we need to make a wise decision. This may be a little bit of a religious flavour but I think if we are not careful, if voters are not careful, I feel we will be making a very big mistake. All we are saying is don't vote for a political party that is communal," said Reverend Keyho, head of the Nagaland Baptist Church Council or NBCC which is the biggest denomination in the state with almost 1,600 churches.
The BJP has been present in Nagaland for over a decade as an ally of the ruling Naga People's Front or NPF which in turn is a partner in the NDA government in Delhi. But the BJP has now gone with NPF rival and brand new Nationalist Democratic Progressive Party or NDPP.
So what exactly is it that the church is uneasy about, given that in the last election the BJP won just one seat?
One is that the BJP is this time contesting 20 of the 60 seats in the state. And then the other big factor. This is the first time the BJP is contesting in Nagaland when it is in power at the centre.
"The coming of BJP is going to affect the Naga way of life in a great way," says Father Solomon Vizo, parish priest at the St John Evangelist Church at Khonoma, 20 km from Kohima.
"Though they say they will respect the Naga culture and the Christians, if the govt comes, even the general public will be carried away by their money power. Already money power is big in Nagaland polls. The BJP will make it much, much worse," he adds.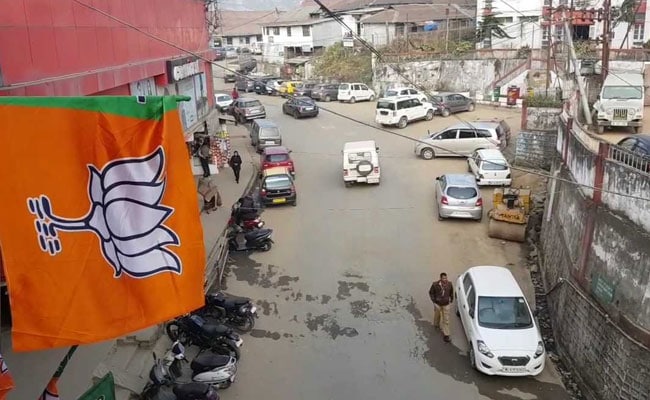 Mr Tsolie Chase, pastor of Khonoma's Baptist church, is worried about the RSS. "If the BJP wins, RSS forces will come and gradually there will be trouble in religious matters, that's what we are afraid of," he says.
Church going voters are worried. The news from mainland India, they say, is not good. "The BJP is not in favour of Christianity. We hear of persecution in the mainland. We get WhatsApp messages about what's going on and we are nervous. We don't want the BJP party," says Lebi, a 57-year-old woman who runs a tiny tea shop at Khonoma.
But others are willing to take a risk if BJP means development. "Myself I want development from BJP and NDPP," says Viphrenyu, a cultivator. "At the Centre, the BJP is ruling. Without the Centre's help, Nagaland won't progress," says Sanio, a Khonoma resident with a two-year-old son in his arms. "Yes, there are worries about the impact of BJP on our religious lives but we must have development."
The issue is gathering huge political momentum. NPF's chairperson Dr Shurholiezie Leizitsu is apprehensive of the BJP's agenda. "Nagaland is a small state but is a Christian state. Since we have the freedom and India is a secular state, we are to protect the interest of our Christian faith also. The Naga people's interest and the Christian faith also," he says at his Kohima home.
Are you saying the BJP-NDPP combine thinks differently? Dr Shurhozelie says, "We have our apprehensions".
NPF's target is not just the BJP but also its own former chief minister Neiphiu Rio who broke away and formed the NDPP in July and then wooed away the BJP. Rio is the chief minister face of the NDPP-BJP combine this time, competing with his former NPF colleague TR Zeliang.
But Mr Rio makes his point. "BJP and mine is not a new alliance. It's an old alliance. The BJP had backed me when I was chief minister three times. In these 15 years, we have not had any problem. I believe the BJP will have respect for all religions not only in Nagaland but the whole of the country. Religion should not be an issue."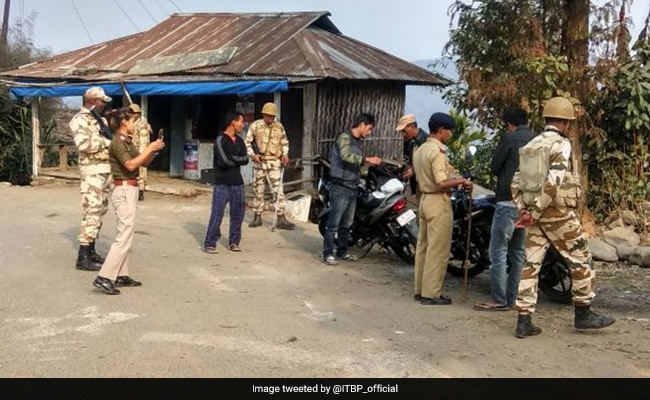 Visasolie Lhounghu says he is a Christian and has no problems heading the BJP in Nagaland. "In the BJP, I can always practise my faith, there is no compromise. It's only political propaganda, election propaganda. NPF also knows very well that no political party is a religious party. NPF cannot call itself a Christian party, BJP also cannot be called a Hindu party," he says.
For the BJP, being a partner in the government in a Christian-dominated state would be a badge of honour ahead of the 2019 elections. But the BJP's growing footprint in Nagaland is making the church jittery.
"We are seeing what's happening in Assam. Whenever the RSS dances there, the earth shakes in Nagaland," said one voter who did not wish to be named. But other voters feel the church should speak of God and not about votes.
State and religion should be separate, according to India's secular Constitution. But in this election in Nagaland, the two seem to be coming too close to each other, perhaps, for comfort.