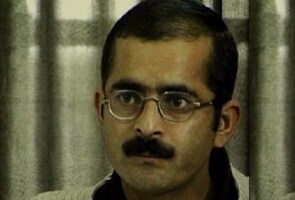 New Delhi:
Mohammed Afzal Guru, given the death sentence for his role in the attack on the Indian Parliament in 2001, has asked to be moved from a jail in Delhi to one in Jammu and Kashmir.
Mr Guru has petitioned the Supreme Court for the move - he says his family finds it tough to travel from J&K to Delhi to visit him.
On December 13, 2001, five gunmen drove into Parliament in cars that had government stickers and opened fire. Five policemen, a gardener and a security guard were killed.
In December 2002, Mr Guru was convicted of waging war against India and was given the death sentence by a trial court in Delhi. A year later, the Delhi High Court confirmed that death sentence. In 2005, the Supreme Court rejected an appeal by Mr Guru. He has filed a mercy petition with the President of India, which has yet to be decided. His appeal was sent by the President to the Home Ministry which forwarded it to the Delhi government, where it is now pending.
Mr Guru had appealed last year in the Supreme Court for an early decision on his mercy petition.