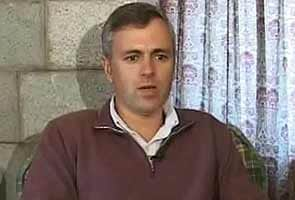 New Delhi / Srinagar:
Jammu and Kashmir Chief Minister Omar Abdullah has been unequivocal in his criticism of Saturday's execution of Afzal Guru, who was found guilty of helping terrorists who attacked parliament in 2001. However, his father Farooq, who heads their party, the National Conference said "proper procedure" has been followed. The National Conference is a member of the Prime Minister's coalition government.
Guru's family says they discovered that he had been executed on news channels and that he was denied his legal right to meet them one last time before he died. "As a human being, I cannot reconcile to the fact that Afzal Guru was not allowed to see his family," said Omar Abdullah to NDTV.
He has also suggested that the decision to hang Guru appears to be a political one. The main opposition party, the BJP, has for years employed the delay in Guru's execution to accuse the government of being soft on terror.
Omar Abdullah says the hanging will severely test the fragile peace in his state, where many believe that Guru was not given a fair trial, and are upset that he was buried in Tihar Jail in Delhi. The Chief Minister asked why Guru was hanged when other prisoners on death row, like the assassins of former Prime Minister Rajiv Gandhi and Punjab Chief Minister Beant Singh, are still alive. "Like it or not, the execution has reinforced the point that there is no justice. We will have to deal with how we can change that sort of alienation," the Chief Minister said.
"These cases are still under consideration before the judiciary," said the Home Minister, dismissing the chief minister's allegations.
Farooq Abdullah said that Guru was tried and convicted by different courts. "As far as I am concerned the courts had given the death sentence. His plea was put in front of the President. He rejected the plea. The matter is over. The Chief Minister knows better what is happening in the state", he said.