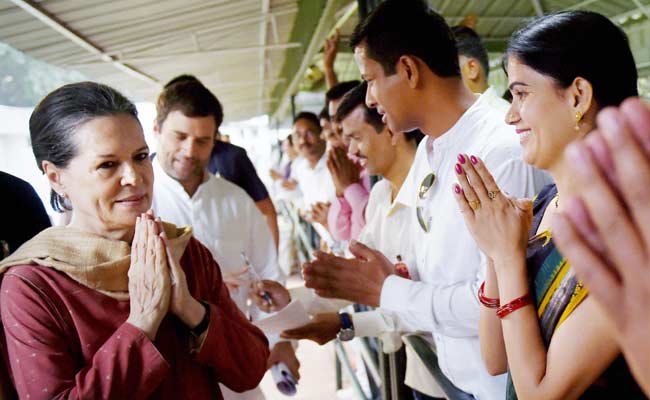 New Delhi:
With a veteran leader quitting the Congress in Tamil Nadu and others criticising the "high command culture", Sonia and Rahul Gandhi met with senior Congressmen from the state this evening including P Chidambaram.
On Monday, GK Vasan, said he was exiting the Congress and will found his own party. Though the Congress is reluctant to acknowledge it, Mr Vasan is seen as a strong draw for cadres in his home state. His decision to cleave the party comes when the Congress has been reduced to a virtual non-entity in Tamil Nadu, where it did not win a single seat in the national election. In the state legislature, it has just five representatives, two of whom have expressed their support for Mr Vasan and are expected to join him.
After the meeting, EVKS Elangovan who was among the group of around 12 Tamil Nadu leaders, said, "Our leadership has asked to look forward, we will work hard to find support among people." The Gandhis have reportedly said the party must not dwell on the recent split and launch a massive enrollment drive across the state.
Mr Chidambaram was Finance Minister in the Congress government that was rudely punished in the national election. Yesterday, his son, Karti, a lawyer who ran unsuccessfully for parliament, told NDTV "We must rethink this high-command observer culture."
Karti Chidambaram's remarks were seen as an indirect attack on the Gandhis, who head the party. Karti also said, "regional leaders shouldn't be waiting for commands from Delhi...Delhi can't solve the problems of Tamil Nadu."
Karti's remarks have not been referred to a disciplinary committee within the Congress - unusual for a party that treats any criticism of its First Family as a major offense.
Mr Chidambaram was accused by Mr Vasan's supporters of ignoring the authority of officials of the Congress in Tamil Nadu - like the state president - in an attempt to create a parallel centre of power.