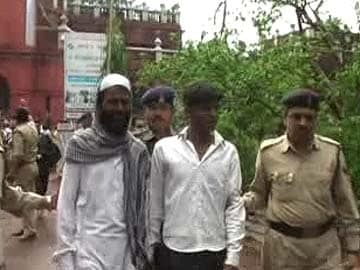 Shivpuri, Madhya Pradesh:
The twists and turns in the Shivpuri religious conversion case continue - this time with the family in the eye of the storm coming up with a series of allegations that muddies the waters further.
Within the span of one week, Maniram Jatav's family has been arrested for converting to Islam, been released and reconverted to Hinduism. Now they claim the police had tried to twist their statement and indicate that their reconversion was a result of pressure.
"On September 2, VHP (Vishwa Hindu Parishad) leader Ashutosh had an argument with my son about reconversion. The administration did not come to our help," Maniram told NDTV. "After we were arrested, the police tried to manipulate my statement and establish that I converted to Islam because I was offered money."
Religious conversions are allowed in Madhya Pradesh only if there is no coercion. The people converting have to declare that it is voluntary and seek the state's permission. This was what Maniram and a few other members of his extended family apparently failed to do when they converted to Islam over a year ago.
Four men of the family had got arrested and seven others were detained when they tried to rectify that mistake and inform the administration. One day later, they were released. And hours after that, they underwent a shuddhikaran, or purification ceremony, at a temple in presence of Bajrag Dal and RSS members and embraced Hinduism again.(Read:
Men Arrested For Converting to Islam Become Hindus Again
)
Maniram's allegations have triggered a flurry of denials.
Local Hindu activists claim the reconversion had nothing to do with pressure and the family had come back to the fold voluntarily. But since the reconversion, they have been closely guarding the family.
"We are not guarding the family. As you know, two of their family are still followers of Islam, our men at their house are trying to persuade them to reconvert," said Ashutosh Sharma, the VHP activist.
Maniram's two sons still follow Islam.
The police, too, say the family's allegations are false. "The police have not done any such thing. Also the statement of the accused is not considered legal evidence," SS Sikarwar, Superintendent of police, Shivpuri, told NDTV.
Now, a Special Investigative Team is probing the case.