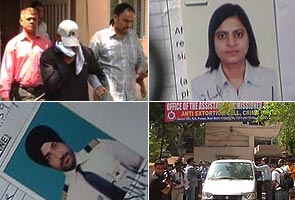 New Delhi:
As an Air India pilot, Captain JK Verma has been on 6,500 flights. You can drop the "captain". Mr. Verma's been arrested for faking it.
2 years ago, Mr. Verma bought his license for 12 lakhs. That involved forging mark-sheets with the help of a middleman. The fake documents allowed Mr. Verma to get a license from the Directorate General of Civil Aviation (DGCA), the watchdog for the aviation sector.
To qualify as a commercial pilot in India, pilots need to show 1500 hours of flight training; they also have to pass three papers which test their knowledge of navigation, atmosphere and instruments used.
Last week, the police arrested another pilot named Parminder Kaur Gulati, who had been suspended by private carrier Indigo 2 months ago. Like Mr. Verma, she had used a broker to fake her mark-sheets.
Two other pilots who cheated to get their licenses are missing.
The police became aware of the imposter pilot when the DGCA filed a complaint with them.
The police inquiry will try to nail any DGCA officials who may have been a part of the racket.
Because Mr. Verma and Ms. Gulati outwitted the system during the same period in 2009-10, another 4000 licenses issued during this time are being reviewed by the DGCA.
The Aviation Ministry says that it's working on new systems that will involve greater verification of marks scored by applicants.
In the meantime, if your flight is bumpy, you're forgiven for thinking the turbulence may not be because of bad weather.