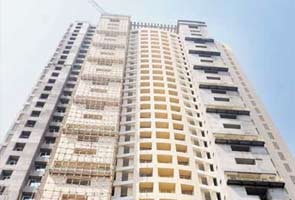 Mumbai:
Two years after it was set up, the two-member commission, which inquired into the Adarsh Housing Society scam, submitted its final report to Maharashtra government today.
The 700-page report was submitted in a sealed cover to the Chief Secretary, Home department by N N Kumbhar, secretary of the commission. The report will, however, not be tabled before the Legislative Assembly, as its session ended today.
Kumbhar, refusing to divulge contents of the report, said government may table it in the monsoon session of Assembly.
The commission, headed by retired High Court judge Justice J A Patil, was formed in January 2011.
Its mandate was to look into several aspects including ownership of the land in south Mumbai where the 31-storey building stands, whether it was reserved for families of Kargil war heroes, and whether rules were flouted while granting permissions for the construction.
The commission's interim report has said that land belonged to the state government and not the Defence Ministry, nor was it reserved for war widows.
The final report is expected to give findings on the alleged complicity of former Chief Minister Ashok Chavan and bureaucrats, accused of granting undue favours to the society.
The report would also comment on the roles of the late Vilasrao Deshmukh and union Home Minister Sushil Kumar Shinde, as they had also handled files pertaining to the building during their tenures as Chief Minister.
Mr Chavan, Mr Deshmukh and Mr Shinde deposed before the commission; only Mr Chavan has been named as an accused (with 12 others) by CBI in its FIR.
182 witnesses were examined by the commission.