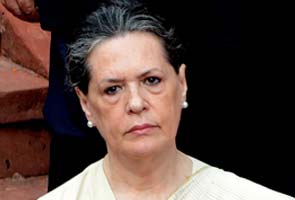 New Delhi:
On the second day of protests in Delhi over the savage rape of a five-year-old girl, Congress President Sonia Gandhi issued a strong statement. "Action and not words required to check incidents like this heinous rape of five-year-old girl," she said.
Mrs Gandhi visited the girl and her family at the All India Institute of Medical Sciences (AIIMS).
Her comments come hours after the Prime Minister said that the tragedy had "deeply disturbed him" and ordered immediate action against police officers who were seen on camera slapping a woman protester yesterday. (
Read Prime Minister's full statement
)
The government's response this time is in sharp contrast to December when it was attacked for failing to acknowledge the frustration and anger in the country after a medical student was gang-raped on a moving bus in Delhi.
The outrage in Delhi over the horrific attack on the little girl is provoked partly because her father alleges that not only were the police unable to find her for three days, but that when she was rescued by neighbours, the cops offered him Rs 2000 to buy his silence.
There were protests today outside the Delhi Police Headquarters where protesters alleged the cops had failed to act in the case. Holding up banners and shouting slogans against the government and police, some protesters tried to break barricades. (
Read: Protesters try to break barricades
) There were also protests at AIIMS where the five-year-old is reported to be in stable condition though the doctors warned the next 24 hours will be crucial for her.
The 22-year-old man who allegedly kidnapped and raped her was arrested from Muzaffarpur in Bihar late last night. (
Read: Man accused of raping five-year-old arrested in Bihar
)