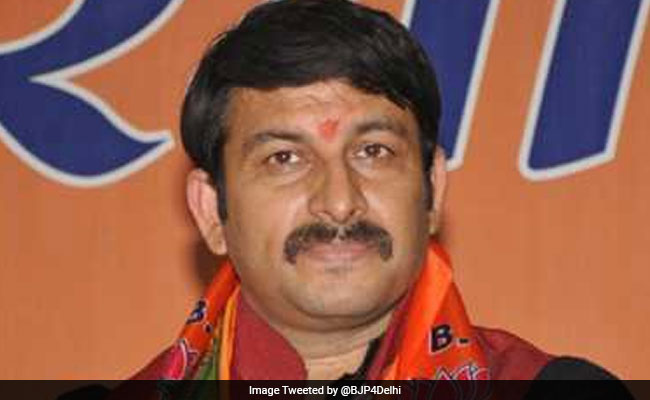 New Delhi:
Taking affront to Chief Minister Arvind Kejriwal's use of "abusive" language against the BJP, the party's Delhi unit chief Manoj Tiwari dared him to resign from the government and fight elections to prove his political stature.
Mr Kejriwal at an event in outer Delhi's Bawana area yesterday, allegedly warned BJP workers and leaders to remain in their limits otherwise they will be beaten with shoes.
A few BJP workers from North West Delhi district staged a protest and waved black flags at Mr Kejriwal for not approving the metro rail expansion to Bawana and Narela areas.
"The unparliamentarily and abusive words used for BJP workers by Chief Minister Arvind Kejriwal are a reflection of his political arrogance, which has shamed the culture and people of Delhi and will lead to political decimation of his party," Mr Tiwari told reporters.
"If the Chief Minister wants to know his political stature, he should resign and face the BJP in election," he challenged Mr Kejriwal.
He said the BJP had shown its stature in MCD elections last year by drubbing Mr Kejriwal's Aam Aadmi Party.
Mr Tiwari said Mr Kejriwal, by using "unparliamentarily language", has tried to divert the attention from the corruption case against his nephew.
Mr Kejriwal's nephew, Vinay Bansal, has been arrested in connection with an alleged scam in the Public Works Department.