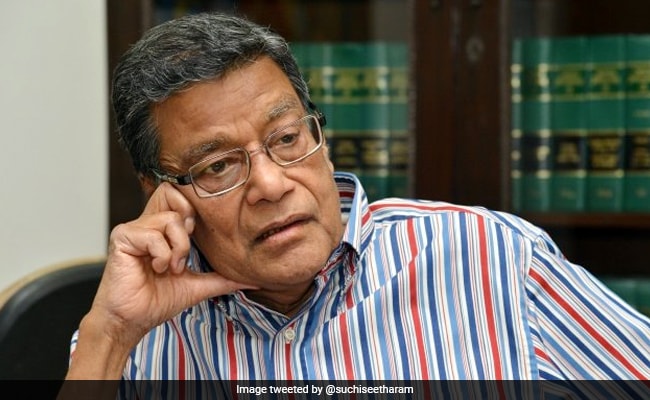 New Delhi:
Aadhaar data is secure behind walls that are 13 feet high and five feet thick, the government's top lawyer said today, arguing in the Supreme Court that biometric data taken from millions of Indians was safe.
The complex where Aadhaar data is kept is in Manesar near Delhi, Attorney General KK Venugopal told the five-judge constitutional bench hearing petitions questioning the privacy of data taken for the unique ID system.
The top lawyer also offered to show the complex in a four-minute video
for the judges by Ajay Bhushan Pandey, the CEO of the UIDAI, the authority that issues the 12-digit Aadhaar ID.
"Just because of the privacy concerns of a few, people cannot be denied efficient, transparent delivery of services," Mr Venugopal said as he suggested a PowerPoint presentation in the courtroom. He also said the CEO "has a PhD in computer science" and could answer all questions on Aadhaar.
Chief Justice Dipak Misra said he would schedule a presentation after discussions with other judges.
Since 2009, the demographic and biometric details of almost 1.2 billion citizens have been collected.
The Attorney General said Aadhaar benefited the poor and helped weed out corruption and diversion in distribution of subsidies.
Names like Winston Churchill and Mahatma Gandhi figured during the arguments today.
Making a case for Aadhaar, Mr Venugopal said when British-ruled India faced the famine , over two million died in Delhi even though there were foodgrains. "When Delhi asked Britain to spare food, (then UK Prime Minister) Winston Churchill said no, it has to go to the barracks for soldiers."
What did Churchill say in the House of Commons, the Chief Justice was curious.
"Churchill said has Gandhi died because of famine? Churchill pointed out to Mountbatten (the last viceroy of India) and said - he sold India," the Attorney General replied.
The Supreme Court last week extended the March 31 deadline for Aadhaar-linking of phones
, passports and bank accounts until it finished hearing the petitions.
Aadhaar was launched by the previous UPA in 2009-10 to reduce the government's subsidy bill and improve the delivery of services.
Campaigners and experts have
raised concerns about privacy and the safety of the data
, the susceptibility of biometrics to failure, and the misuse of data for profiling or increased surveillance.