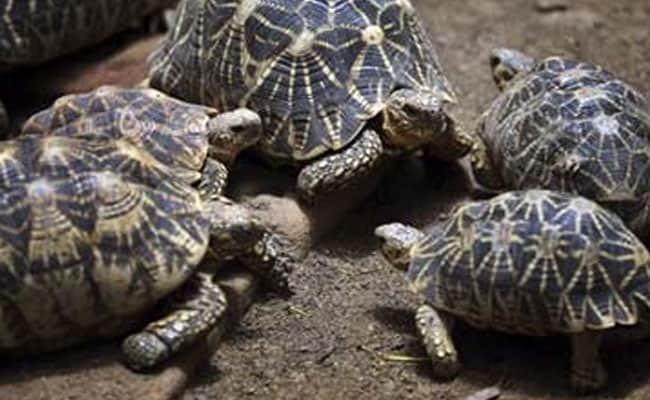 New Delhi:
Ninety-seven endangered Indian Star tortoises, illegally smuggled out of the country, will be brought back to their natural habitat in north Karnataka, according to an organisation working for animal conservation.
The tortoises were smuggled into Singapore where they were rescued and are now undergoing quarantine, a spokesperson of Wildlife SOS said.
The Karnataka Forest department and Wildlife SOS have initiated the process for repatriation of these 97 tortoises.
Chief Wildlife Warden of Karnataka Anur Reddy along with others travelled to Singapore to hold discussions regarding the repatriation, the spokesperson said.
During spot inspection in Singapore, most of the tortoises were found to be in good health while 12 are under treatment, said the spokesperson.
A team of Veterinarians from Wildlife SOS India and ACRES Singapore will accompany the tortoises from Singapore to India.
They will be released in their natural habitat in North Karnataka after being kept under observation for about six months in Wildlife SOS field station in Koppal.
The Indian Star tortoises are rare and endangered species of land tortoise and are often poached from the wild and sold internationally to be used as pets and also as ingredients of "Chinese medicine", said Wildlife SOS co-founder Geeta Seshamani.