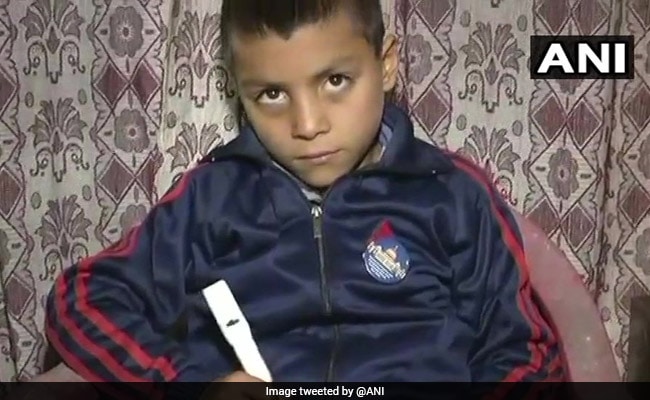 Srinagar:
Meet the boy wonder from Gurez valley in northern Kashmir. Nine-year-old Muzaffar Ahmad Khan has invented a 'counting pen' that keeps a word count while writing.
"It is a pen with a casing attached to its rear. Once someone starts writing, it keeps a track of the word count, which is displayed on a small LCD monitor attached to it, said Muzaffar, a student of class 3. What's more, the word count can also be displayed on one's mobile phone through a message, says the boy.
Muzaffar told news agency ANI, the idea of a 'counting pen' struck him after he got poor marks in an exam, as he could not manage the required word count.
"In my last exam, I got minimum marks as I wrote fewer words. It made me restless and from that very time, I started thinking of inventing something which can save my time and finally 'counting pen' struck my mind," Muzaffar said.
A prototype of Muzaffar's 'counting pen' has been showcased at the Festival of Innovation and Entrepreneurship, organized by National Innovation Foundation (NIF), an autonomous body under the Department of Science and Technology, at the Rashtrapati Bhavan.
At the festival, President Ram Nath Kovind showered praise and rewarded young Muzaffar for his innovation.
The 'counting pen' is set to hit the market as early as May as NIF has decided to make it commercially available. Muzaffar says his pen will help students during their exams when they have to maintain a word count of essays and long answer questions.