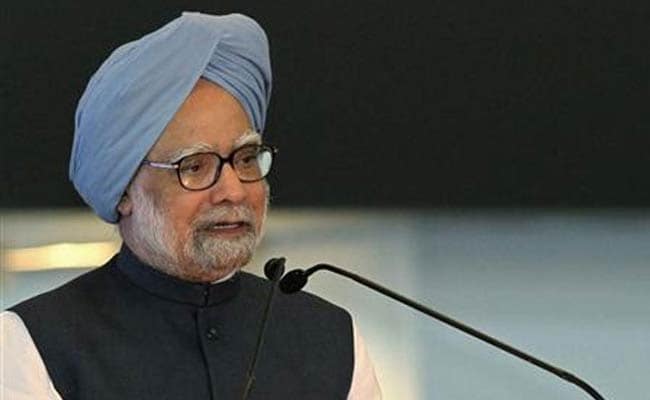 Former prime minister Manmohan Singh on Saturday visited the Hindu College in Amritsar, 70 years after he completed his bachelors in economics at the institution.
Mr Singh addressed a gathering of students and teachers, and shared his experiences as a student at the college.
"This college made me what I am today. Today I am visiting here after a gap of 70 years and remember the past sweet events of my life during my stay in the college as student," he said.
"I came to this college in the holy city of Amritsar as a 1st year student in September 1948," the former prime minister said, adding that he had done his BA (Honors) in Economics.
The memory of the college goes back to 70 years ago. "What I am today is because of the education imparted to me by the distinguished teachers and members of the faculty of Hindu College," he said
"I still remember I passed my intermediate while holding first position in the University and also got first position in the university when I passed out Graduation in Honours," Mr Singh said.
Recalling the role of former IFS officer and his friend Satinder Lamba in his diplomatic life, he said, "Here I will say about Satinder Lamba, the distinguished alumnus of this college who was advisor to me when I was prime minister, he was always praised by Field Marshal General Manakshaw."
Satinder Lamba had a special role being Advisor to the Prime Minister, he said.
Mr Lamba was also present in the college's convocation today. Mr Singh also praised his teachers.
"I am thankful to my teacher Professor Mast Ram Jain, Professor S R Kalia, Dr Jugal Kishore Trikha and B L Kapoor as they are my real heroes perhaps without them I couldn't recognise my hidden potential," he said.
In his address, Mr Singh said he was grateful for being inducted as the first member of the alumni.
He said that he considered 2018 as a special year as it brought him the chance to visit his own Hindu College.
The former prime minister also recalled the contribution of Principal Sant Ram Grover.
He told the students that they should feel lucky that they are students of such a historic college.
He was happy to see the progress of the college and said that he was sure that the college would continue on the path of progress to emerge as the best college in the state.