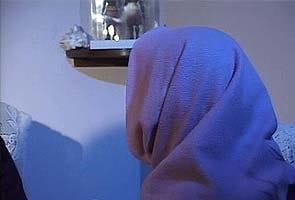 Lucknow:
It has been a seven-year-long legal battle for justice for a Lucknow girl who was kidnapped and raped by six men in a moving car. The girl has been fighting to prove that her tormentor is an adult and not a juvenile.
The Juvenile Justice Board (JJB) has finally declared that Gaurav Shukla - the main accused in the case and nephew of a powerful Samajwadi Party leader - was indeed an adult at the time of the incident.
"I genuinely feel that justice will be done. He should be arrested very soon and he should get the full punishment. Whatever happened has happened but I need to show resilience and I will be strong till justice is delivered," said the girl.
Gaurav, along with his five friends, kidnapped the girl from her colony in Lucknow in May, 2005. They then raped and brutally assaulted her in a moving car.
"They kicked me, beat me up with belt. They even burnt me with cigarettes. And they threatened to shoot me if I cried. At that time, I thought I am not able to do anything, I couldn't even walk," said the girl.
After a complaint was lodged by the girl's family, a case was filed against the accused. A year after the incident, three of the men who raped the girl were killed in a car crash. Only one of them has been sentenced.
Gaurav, meanwhile, used every rule in the book, and even forged marksheets and certificates to prove that he was a minor when he committed the crime. So, for seven years, it couldn't be decided where he should be tried? But after seven long years, the Juvenile Justice Board has finally declared Gaurav an adult. The case will now go on trial within the next five days.
"On the basis of the marksheet of his first school, the board reached the conclusion that he is an adult, so now he will face trial in a regular court and not in a juvenile court," said Madhu Garg, president, All India Democratic Women's Association, Uttar Pradesh.
When the girl's family approached the sessions court in 2010, Gaurav, the Samajwadi Party candidate from Unnao, used muscle power to silence the girl and her family. "We were threatened by him whenever we went to court for hearings," said the girl's father. The court directed the JJB to take a look at the case.
The decision has brought great relief to the girl. She is happy that Gaurav will stand trial for the horrific crime he and his friends committed against her.