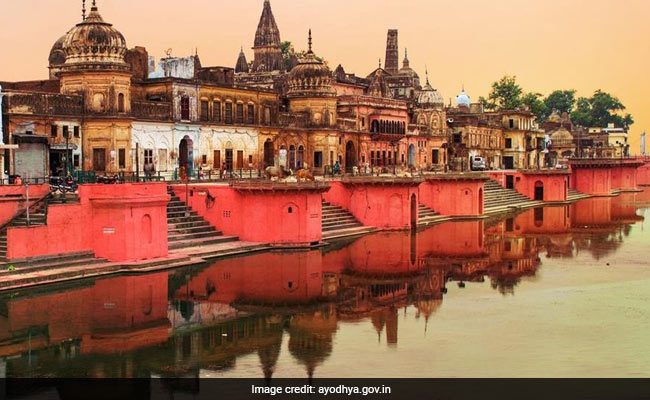 New Delhi:
The Supreme Court today delivered a verdict that has huge implications for deciding whether a temple can be built on the spot where the Babri Masjid was razed in Ayodhya in 1992. The top court said today that it will not review an earlier verdict, delivered in 1994, about whether a mosque is fundamental to the practice of Islam. With this judgement today, the three judges who are deciding what is called the "title suit" to decide who the disputed land in Ayodhya belongs to have fixed hearings starting on October 29. The petitioners had asked for the "title suit" to be referred to a larger bench but it was refused.
Here are 5 big takeaways from today's developments:
Muslim petitioners had said that the 1994 verdict which said that namaz can be offered anywhere and not just at a mosque would unfairly influence the matter of who the disputed site in Ayodhya belongs to and weaken their claim. They said the decades-old verdict must be reviewed before the title suit is decided. Hindu petitioners said this was an attempt to delay the hearings in the main case because Muslim petitioners worry that the top court will rule against them.

The top court today said that the 1994 verdict will not impact the main Ayodhya case and that the observations in that decades-old verdict about a mosque not being essential to Islam were made only in the context of the government acquiring the land that a place of worship is built on. One of three judges involved in today's verdict dissented from this understanding.

Today's developments are that the main Ayodhya hearings will be held starting at the end of October.

This is likely to benefit the ruling BJP which has promised its supporters that a temple in Ayodhya will be built though in keeping with the law; the party will hope for a favourable verdict from the Supreme Court before the general election next year.

In 1992, the 16th-century Babri Masjid was destroyed by lakhs of right-wing volunteers or karsewaks who say a temple must be built for Lord Ram who was born on the spot where the mosque was constructed. In 2010, the Allahabad High Court divided the land three ways between Muslim and Hindi parties, though the main part was allocated to Hindus. All parties involved challenged the High Court verdict in the Supreme Court.