Lucknow:
There have been five instances of farmers suicides across Uttar Pradesh last two weeks. In all five instances, the families of those who killed themselves said the farmers were under heavy debt - from government institutions and private money lenders. Two of the suicides have happened in Kanpur district, and one each in Mahoba, Banda and Kaushambhi. The government has ordered inquiries into the suicides.
The spate of suicides come after the state's BJP government, led by Chief Minister Yogi Adityanath, waived off loans to the tune of Rs 35,000 crores in April. The waiver was part of the BJP's promises in the run-up to the state assembly elections. However, there is confusion among farmers over which loans are covered by the scheme, and which are not.
"This government does not have a framework. They did not say whether there would be a limit or a condition to the waiver", said Samajwadi Party's Basudev Yadav, who was sent by former Chief Minister Akhilesh Yadav to visit the Dwivedi family in Kaushambhi.
The state's deputy chief minister Keshav Prasad Maurya hit back at the Samajwadi Party.
"SP is doing vendetta politics. We are committed towards working for the farmers and the loan was waived in the first cabinet meeting," the minister said.
At Kaushambhi's Bakhtiyara village, 60-year-old Ram Babu Dwivedi committed suicide on Wednesday morning. The potato farmer recently received a loan recovery notice from a local cooperative. He had accumulated over seven lakh rupees as loan from government banks and crop worth 300 quintal rotted away in his fields.
"I used to ask him about the loans but he would always say that he would take care of it," said Devendra, Ram Babu's son.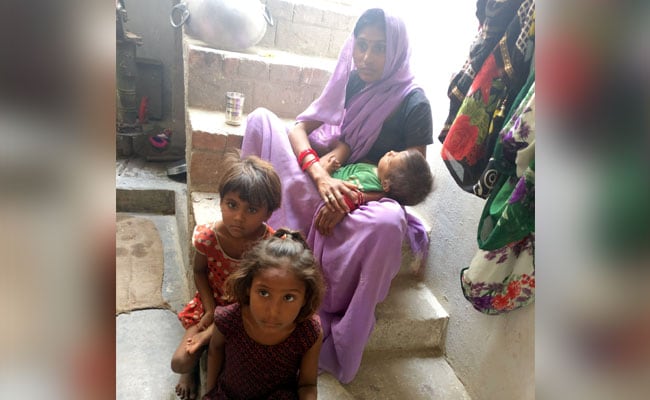 Yesterday, a farmer in Kanpur, Shiv Kumar, died at a Kanpur hospital. He had consumed pesticide three days ago.
His family has said Mr Kumar had lost money on a substandard crop after taking a loan of a loan of 70,000 rupees. His meagre earnings supported his wife, and four young daughters.
"In his condition, 60 - 70 thousand rupees was no less than 6-7 lakh rupees," said his younger brother Ravi Shankar, also a farmer.
Neighbouring Madhya Pradesh has been witnessing violent protests by farmers who are demanding loan waivers and better prices for their crops. The protests abated this week after the government announced some relief this week and paid a compensation of Rs 1 crore to the families of each of the six farmers killed in Mandsaur on June 6. Prohibitory orders have been lifted from Ratlam today - a day after they were lifted from the epicentre of the protests in Mandsaur.
Follow NDTV for latest election news and live coverage of assembly elections 2019 in Maharashtra and Haryana.
Subscribe to our YouTube channel, like us on Facebook or follow us on Twitter and Instagram for latest news and live news updates.