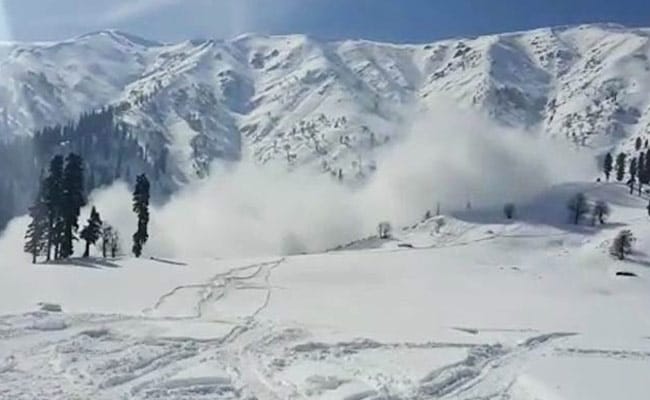 Srinagar:
Five soldiers are missing after an avalanche, triggered by fresh snowfall, struck near the Line of Control in Gurez and Nowgam sectors of Jammu and Kashmir on Monday, the army said. The chances of survival of missing soldiers are bleak, said the officials, as the rescue operations were hampered by continued snowfall and extreme cold wave conditions.
"It has been more than 36 hours since the soldiers went missing. Searches and rescue operations are on but it is very difficult terrain and weather conditions are very hostile," said an army official.
Three soldiers were caught in avalanche at Baktoor in Gurez sector on Monday evening and two soldiers slipped down the slope in Nowgam sector. Both the areas are cutoff from rest of the state due to heavy snowfall.
Flight operations at the Srinagar airport were suspended on Tuesday and all major highways, including the Srinagar-Jammu National Highway have been closed for traffic.
These areas are considered vulnerable to infiltration, therefore the army guards these forward posts in avalanche prone zones even during harsh winters.
The Meteorological Department has predicted heavy rains and snowfall in the Valley till Friday. The Jammu and Kashmir Police have established helplines in various districts for people to seek help during an emergency arising due to snowfall and rains.
Earlier this year, several soldiers were killed in Kashmir as avalanches hit a military post and a patrol along the Line of Control. In January this year, 20 soldiers were killed in Gurez and Machil sectors after they were hit by massive avalanches.