Vadodara:
For 65-year-old widow Bano Bibi, the holy month of Ramadan has started on a traumatic note. The hut in Vadodara's Sulemani Chawl slum which was her home for the last 40 years has been demolished and she is living on the streets with her six granddaughters and daughter-in-law.
"During Ramzan we are on the road. We were shooed from here to there. The private residential societies threaten us. The shopkeepers tell us to go away. We sit on the roadside, exposed to scorching sun. Our children have no option but to bear this heat," she said.
Almost 300 families, mostly Muslims, have been left homeless in the city in Gujarat following a demolition drive that uprooted them from Sulemani Chawl about 10 days ago.
The residents say they were ousted even before they could get the promised alternate rehabilitation on the outskirts of Vadodara which is still under construction and were given just three days' notice.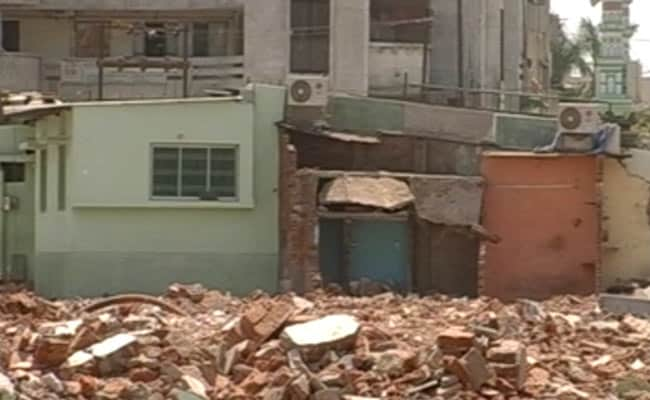 But even if it were ready, moving in would not be easy as locals of the area have objected to shifting slum residents there. Saying that it could affect the law and order in the area, residents of some residential colonies around the resettlement have requested the civic body to not move the displaced families there.
"First they will take at least three to five years to complete the housing project and given the hostility already there, we will always face problems. When there is visrajan (Hindu idol immersion) there will be problem. When Ramzan comes there will be tension. And they will blame Sulemani Chawl residents for any trouble," said a resident Bilqis Shiekh.
The local administration admits there is resistance but maintain they are committed to resettle the slum residents.
"We will rehabilitate everyone. We have completed the draw for housing schemes. There may be some local issues but we are confident that we will sort them out. Everyone who has lost shelter in the drive will get proper housing schemes," said Vadodara Mayor Bharat Dangar.