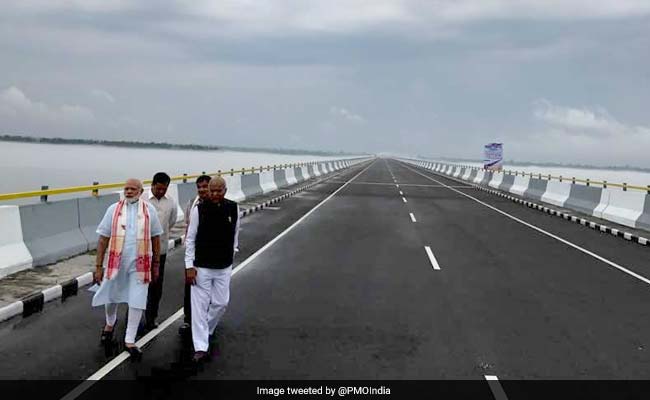 New Delhi:
The Narendra Modi government, which completes three years today, released a detailed progress report of its performance, which also recorded an increasing approval rating from the people. In 2013, only 29 per cent people were happy with the way things were going in the country. In 2016, the figure has gone up to 65 per cent, the government said. Eighty percent people are happy with the government's handling of economy -- an increase of 57 per cent in 2013. The Prime Minister's popularity rating, the government said, stands at 81 per cent.
"Last 3 years have seen concrete steps that have transformed people's lives," PM Modi tweeted.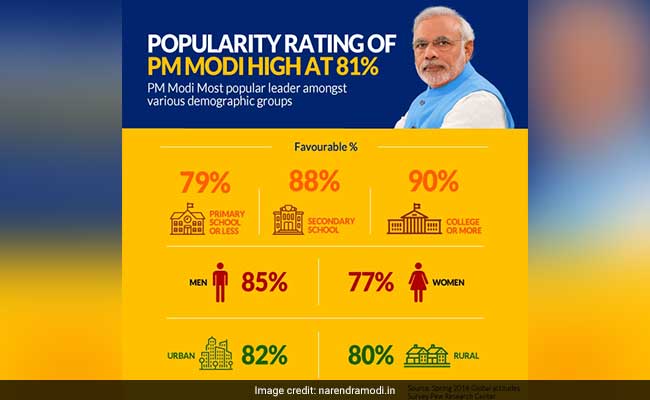 The Prime Minister today put out the statistics on his NarendraModi App to show comparisons between 2014 and now. The sectors covered included agriculture, mobile banking, tele-density, women empowerment, 'Make-in-India', tourism, electrification, solar energy and distribution of LED bulbs. The Prime Minister also invited the people to participate in a survey about the government's performance.
"Sath hai, vishwas hai, ho raha vikas hai (There is cooperation, there is confidence and progress is being made)," PM Modi tweeted.
The data cited spoke of giant advance by the government's flagship programmes like Make in India, Digital India and Clean India. Under Make in India, electronics manufacturing, the government said, has gone up from 11,198 crores in 2013 to a whopping 1,43,000 crores in 2017.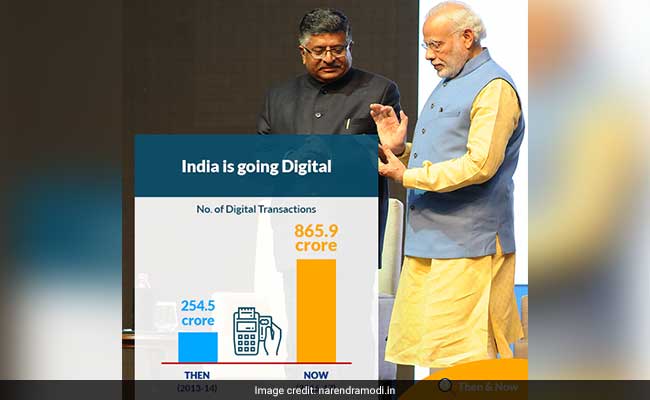 There has been a huge expansion in optical fibre broadband network too. The network, which covered 358 km in 2013-14, has expanded to cover 2.05.404 km. The number of digital transactions, the government said, went up from 254.5 crore in 2013-14 to 865.9 crore in 2016-17.
The area under sanitation coverage has gone up from 42 per cent in 2014 to 64 per cent in 2017. The number of toilets built -- a special initiative that the Prime Minister had announced from the ramparts of the Red Fort on August 15, 2014 -- has gone up from 48.76 lakh to 2.09 crore.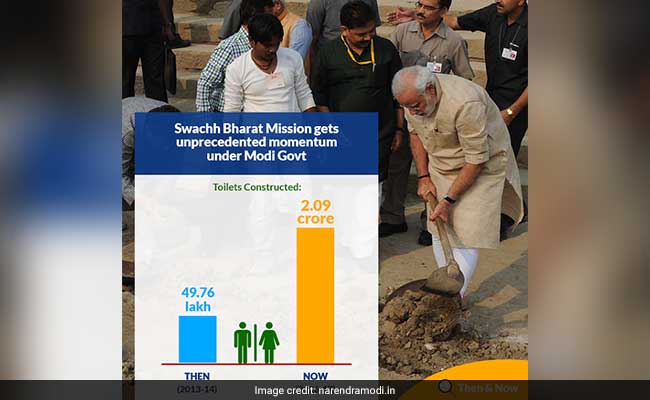 The inflow in Foreign Direct Investment or FDI has nearly doubled -- from $34,487 billion in 2013 it has gone up to 61,724 billion dollars in 2017.
Even the competitiveness of the nation has gone up, the government said, citing the World Economic Forum's Global Competitive Index, where India has gone up from the 60th position to the 39th.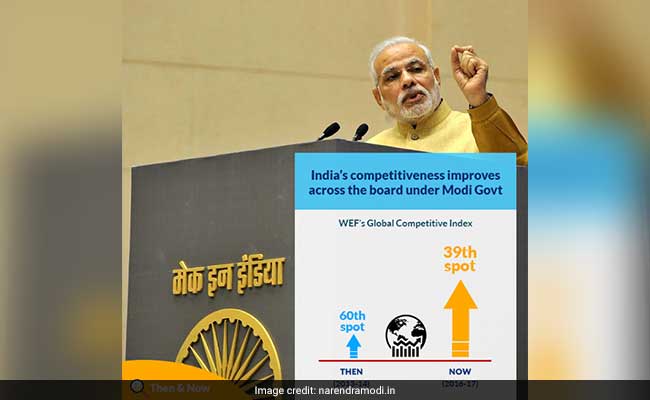 The government's messaging this year witnessed a scaling up following a huge victory in the assembly elections in Uttar Pradesh and the popular support for demonetisation.
After the spectacular victory in the assembly elections, the Prime Minister had said he saw it a "foundation for a New India". He had since repeatedly underscored the New India promise -- on his app and the monthly radio address to the nation, Mann ki Baat.